James Gunn and Peter Safran took charge of DC Studios and revealed a ten-project slate, signaling a new era for the DC Universe (DCU). The dynamic duo wasted no time in announcing the first talent getting involved both in front and behind the camera, igniting excitement among fans worldwide.

Among the five big-screen blockbusters unveiled, three of them have now officially attached directors, ensuring a compelling lineup of creative minds at the helm. Let's delve into these exciting projects and the visionary directors behind them.

1. James Mangold – Swamp Thing:
James Mangold, known for his exceptional work on films like "Logan" and the upcoming "Indiana Jones 5," is set to bring the mysterious and captivating world of Swamp Thing to life. In a recent interview with Collider, Mangold confirmed his involvement, expressing his enthusiasm for the project. He stated, "The truth is, I'm writing both right now, and who knows what's going to happen and what's gonna blossom first or second? So there's your thing, I'm doing 'Swamp Thing,' there's your scoop. It's not a rumor, it's happening. I put it online." Fans can anticipate an enthralling exploration of the iconic character, although the exact timeline remains uncertain due to Mangold's parallel work on an upcoming Star Wars movie delving into the origins of the Jedi.
2. James Gunn – Superman: Legacy: 
The man behind the wildly successful "Guardians of the Galaxy" films, James Gunn, is now gearing up to reboot the iconic superhero, Superman. Having already completed writing the script, Gunn is actively involved in the casting process for key characters such as Clark Kent, Lois Lane, Jimmy Olsen, and the infamous Lex Luthor. Set to commence production in January 2024, "Superman: Legacy" promises to infuse new life into the beloved character while staying true to the essence that makes Superman an enduring symbol of hope.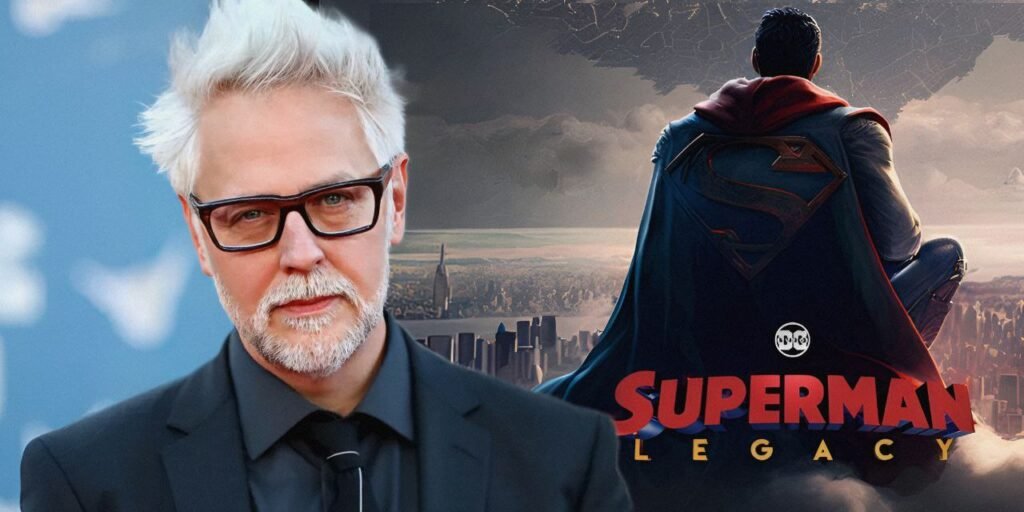 3. Andy Muschietti – Brave and the Bold: 
Andy Muschietti, known for his directorial work on "The Flash," will once again collaborate with DC's Dark Knight for "Brave and the Bold." This exciting project will see Ben Affleck's Batman team up with Michael Keaton's Batman, offering a unique and thrilling exploration of the multiverse. James Gunn, who has worked closely with Muschietti, expressed his admiration for the director, calling him a "visionary director [and] massive DC fan." Gunn further stated, "there was really only one choice" for "The Brave and the Bold," and he considers himself fortunate that Muschietti is on board. Fans can expect a dynamic and visually stunning adventure with this talented duo at the helm.
With these three esteemed directors officially attached to their respective projects, anticipation for the revitalized DC Universe continues to grow. James Mangold's venture into the enigmatic world of Swamp Thing, James Gunn's fresh take on Superman, and Andy Muschietti's exploration of Batman's multiverse all hold immense promise for both die-hard fans and newcomers to the DC Universe.
As DC Studios unveils more talent involved in front of and behind the camera, the future of the DC Universe looks brighter than ever. Fans eagerly await further announcements and updates on the remaining projects in this ambitious ten-project slate, eagerly anticipating the unparalleled cinematic experiences that lie ahead.