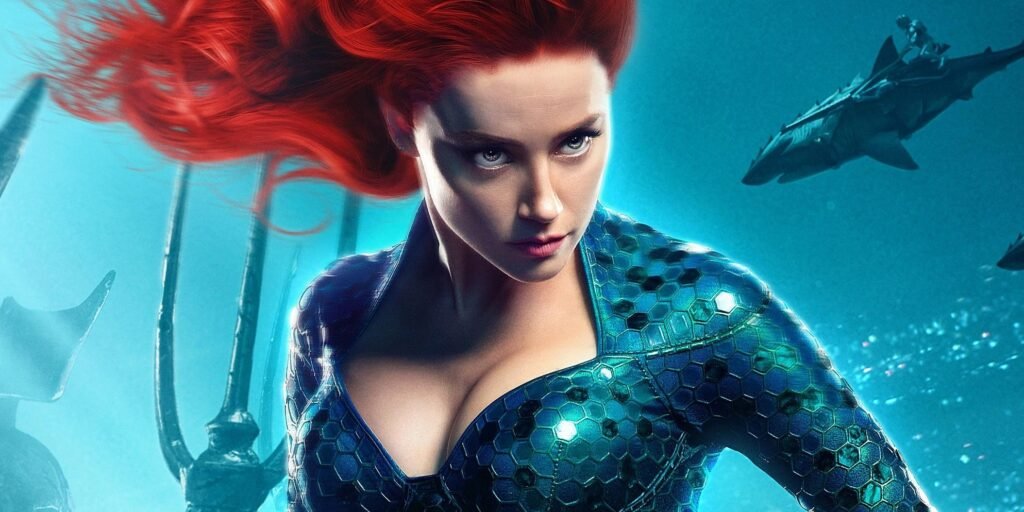 Ever since the verdict on the highly-publicized defamation trial came, there's been plenteous rumors swirling on the internet that the scenes of Amber Heard have been cut off from the highly anticipated DC movie, Aquaman and the Lost Kingdom.
Amber Heard's spokesperson has denied reports that the actress has been cut and recast from the Aquaman sequel following the outcome of her defamation trial against ex-husband Johnny Depp.

Amber Heard was set to reprise her role as Mera in the upcoming Aquaman sequel, but on June 14 Just Jared (an insider) reported that her role from the movie has been recast.
The report from Just Jared claimed that Warner Bros. decided to bring in a new actress to take over as Mera during Aquaman sequel reshoots.
In response to the speculation, a spokesperson for Heard told Variety that there's no truth to this rumor. She confirmed that her client will continue to play Mera in the DC Extended Universe.
"The rumor mill continues as it has from Day One — inaccurate, insensitive, and slightly insane."

During the defamation trial, Heard revealed at the court that she had to fight to keep her role in the upcoming Aquaman sequel, and her part had been reduced in the final version of the script. Walter Hamada (President of DC Films) confirmed during the trial that the studio considered recasting Amber Heard character not because of the allegations against her, but because of an lack of chemistry between herself and co-actor Jason Momoa.
Stay tuned for all the latest updates on all of DC's upcoming projects. You can also subscribe to DC Updates' YouTube channel for more video content in the future!