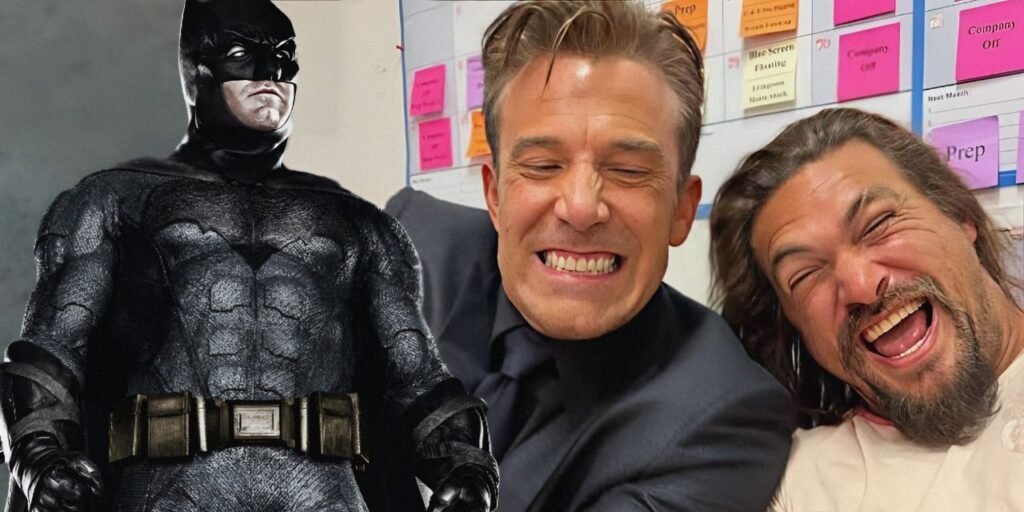 In the tumultuous sea of DC Studios' recent changes, the revelation of Ben Affleck's Batman cameo being cut from Aquaman and The Lost Kingdom stirred disappointment among fans. Director James Wan, however, sheds light on the decision, asserting that the scene was never intended for the sequel.

Wan explained to Empire Magazine, "All I'll say is that those scenes were just to have something in the bank in case we needed to explain time continuity if we came out first." This admission hints at a meticulous approach to storytelling, indicating that the omission was not a forced sacrifice for continuity's sake.
While fans lament the absence of Affleck's Batman, Wan's revelation suggests a directorial commitment to narrative integrity. The decision to film contingency scenes reflects a calculated effort to maintain a coherent storyline rather than compromising for the sake of star power.

Amidst the DC Studios' regime changes, Aquaman and The Lost Kingdom stands as a beacon of potential stability. James Wan's approach hints at a director running a tighter ship than initial speculations might have suggested, instilling hope for the film's place in the DC Universe.
Looking ahead, James Gunn and Peter Safran's vision for the DC Universe promises a unified storyline across various media platforms. The duo envisions a cohesive narrative that may reintroduce elements from previous regimes, dispelling notions of a full reboot.
In the broader context of recent DC films, such as Shazam! Fury of the Gods, The Flash, and Blue Beetle, facing mixed receptions, Aquaman 2 emerges as a beacon of change. With the movie still on track to hit theaters in 2023, fans anticipate whether it will bring the desired shift to the DC Universe.
As the cinematic sea of DC characters navigates these changes, only Gunn and Safran hold the key to the future. The question lingers: will characters from previous movies resurface in the new DC Universe? The ambiguity surrounding the answer adds an air of anticipation to the impending release of Aquaman and The Lost Kingdom.