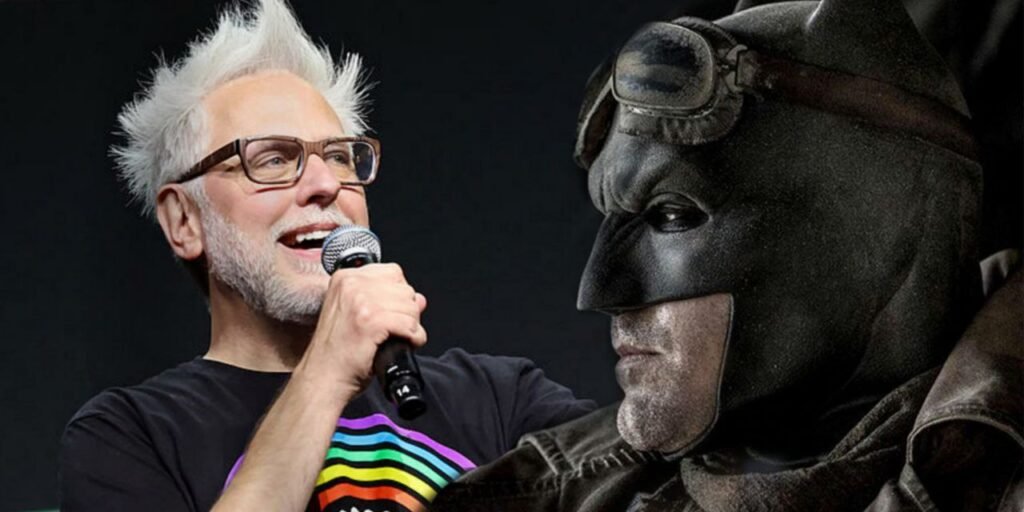 Ben Affleck, a renowned Hollywood actor and filmmaker, recently made it clear that he has no interest in directing any project for James Gunn's DC Universe. This announcement comes as a surprise to many since Gunn had earlier expressed his desire to have Affleck direct a project for his DC Universe reboot.
In a tweet dated December 2022, James Gunn revealed that he had met with Ben Affleck to discuss the possibility of him directing a project for his DC Universe reboot. Gunn had stated that Affleck was interested in directing and that they were trying to find the right project for him. However, it appears that things have changed since then.

In a recent interview with The Hollywood Reporter, Affleck stated that he had no interest in directing anything for the James Gunn DC Universe. While he acknowledged that James Gunn was a nice guy who would do a great job, Affleck made it clear that he did not want to direct in the way that they were doing things in the DC Universe.
"I would not direct something for the [James] Gunn DC. Absolutely not," Affleck told The Hollywood Reporter. "I have nothing against James Gunn. Nice guy, sure he's going to do a great job. I just wouldn't want to go in and direct in the way they're doing that. I'm not interested in that."


Affleck's statement seems to suggest that he is not interested in working on a project that is part of a shared universe or one that requires a lot of continuity with other films. This is understandable given that Affleck has had his fair share of experience with the DC Universe. He had directed and starred in "The Town" and "Argo," two critically acclaimed films that are not part of any larger shared universe.
It is also worth noting that Affleck had previously been attached to direct and star in "The Batman," a standalone film that was part of the DC Universe. However, he eventually stepped down from the project, citing concerns about his ability to give itthe attention and focus it deserved. It's possible that his experience with "The Batman" project contributed to his decision not to work on any projects for the James Gunn DC Universe.
While it would have been exciting to see Ben Affleck direct a project for the James Gunn DC Universe, it's clear that he has other priorities at the moment. There are many other talented directors out there who can bring their own unique vision to the DC Universe, and fans can look forward to seeing what they have in store for us in the years to come.