Ben Affleck's Batman is making waves once again, as a captivating new poster for the highly anticipated film, The Flash, teases his involvement alongside Ezra Miller's titular superhero. Unveiled on Twitter, this Chinese poster offers a fresh perspective, highlighting Affleck's Batman amidst an impressive ensemble of talented cast members.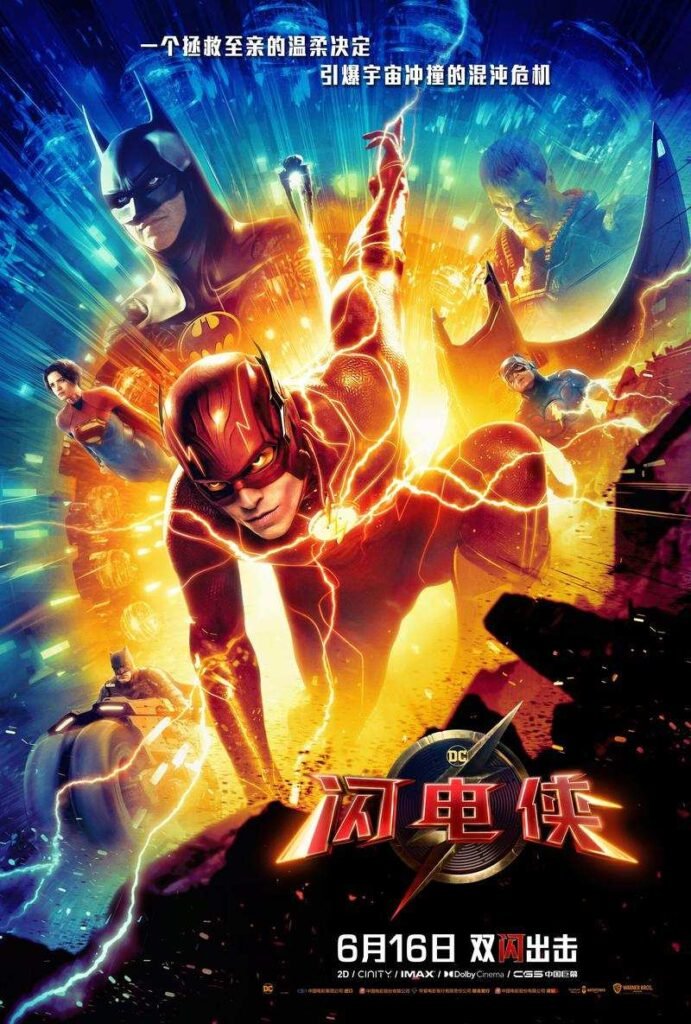 The poster places Ezra Miller's Flash at the center, surrounded by an array of characters from the movie. However, what sets this image apart from previous promotional material is the spotlight given to Ben Affleck's Dark Knight, who occupies his own distinctive corner of the artwork.
In this captivating portrayal, Affleck's Batman is showcased in his updated costume as he takes charge, riding through the scene on his trusty Batcycle. It's a visually striking image that undoubtedly fuels fans' excitement for the film's release.
Adding further intrigue to the story, Michael Shannon's General Zod will be joining the ensemble, returning to sow chaos and fear within the new timeline that Miller's hero has inadvertently created. With the inclusion of such iconic characters, The Flash promises an enthralling and action-packed cinematic experience.
Fans eagerly counting down the days need not wait much longer, as The Flash is set to hit theaters on Friday, June 16th. This highly anticipated film is poised to deliver an extraordinary blend of captivating storytelling, stunning visuals, and an exceptional cast, including the return of Ben Affleck's beloved Batman.
As audiences anticipate the unveiling of The Flash, this latest Chinese poster has stoked the flames of excitement even higher. With its inclusion of Ben Affleck's Batman and the promise of a thrilling storyline, this film is poised to leave an indelible mark on the superhero genre. So mark your calendars and prepare for an exhilarating adventure as The Flash races onto the big screen this summer.
Stay tuned for the latest updates on DCU's upcoming projects, and subscribe to DC Updates' YouTube channel.