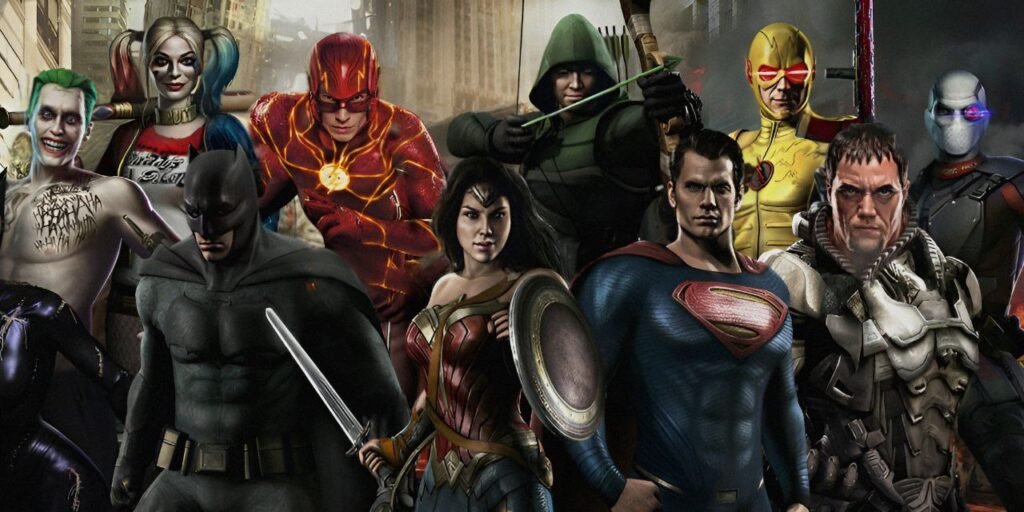 Exciting news for DC Comics fans! The highly anticipated R-rated Justice League movie is set to premiere at this year's San Diego Comic-Con. Titled Justice League: Warworld, the film promises to be a thrilling and action-packed addition to the DC Universe. Scheduled for Friday, July 21, fans attending the convention will have the opportunity to be among the first to witness this groundbreaking project.

The premiere will take place at San Diego Comic-Con's prestigious Ballroom 20 at 9pm. This world premiere screening will undoubtedly attract a massive audience of enthusiastic fans eager to see their favorite superheroes in a new light. Alongside the screening, there will also be a cast and filmmaker panel discussion, providing attendees with the chance to ask questions and gain insight into the creation of this remarkable film.
According to Warner Bros. Discovery Home Entertainment, the film's official description reads as follows: "Until now, DC's Justice League has been a loose association of super-powered individuals. But when they are swept away to Warworld, a place of unending brutal gladiatorial combat, Batman, Superman, Wonder Woman, and the others must somehow unite to form an unbeatable resistance able to lead an entire planet to freedom." This premise sets the stage for an intense and high-stakes adventure that will surely captivate audiences.
The choice to develop an R-rated Justice League film demonstrates DC's commitment to catering to diverse audience preferences and exploring different facets of their beloved characters. By embracing a darker and more mature tone, Justice League: Warworld offers a fresh perspective on the iconic superhero team, allowing fans to delve deeper into the complexities of their favorite characters.
As the countdown to San Diego Comic-Con begins, fans can expect a truly wild and unforgettable event. The premiere of Justice League: Warworld, with its R-rated content and thrilling storyline, is set to be a highlight of the convention. So mark your calendars and get ready to witness the epic union of Batman, Superman, Wonder Woman, and other beloved DC superheroes as they embark on a dangerous journey to liberate an entire planet. Justice League: Warworld is poised to be a groundbreaking addition to the DC Universe, satisfying the long-standing desire for an R-rated Justice League adventure that fans have been yearning for.