DC Comics has recently announced a new Superman series written by Joshua Williamson and illustrated by Jamal Campbell that promises to turn the Man of Steel's wife, Lois Lane, into a Parasite zombie.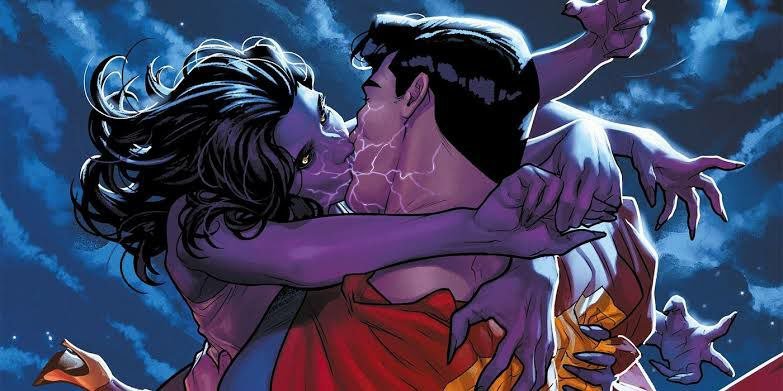 The series is set to explore the dark and terrifying consequences of Lois Lane's infection and how it affects not only her but also her relationship with Superman and the entire DC universe.
For those unfamiliar with the Parasite, it is a DC villain who has the power to absorb the powers, memories, and abilities of anyone it comes into contact with. The character first appeared in "Superman's Pal Jimmy Olsen" #134 in 1959, and has been a recurring villain in the Superman comics ever since.

The new series will see Lois Lane, an ace reporter and beloved wife of Superman, come into contact with the Parasite. The story will focus on her struggles to come to terms with her new powers, as well as her efforts to keep them under control and prevent them from consuming her.


The series is set to be a psychological thriller that will explore the emotional turmoil that Lois Lane will go through as she struggles to cope with her new powers and the changes that they bring to her life. It will also delve into the impact that her transformation will have on her relationship with Superman, as well as on the entire DC universe.
The creative team behind the series, Joshua Williamson and Jamal Campbell, are no strangers to the world of comics. Williamson is a well-known writer who has worked on a number of popular comics, including "The Flash" and "Nailbiter". Campbell, on the other hand, is a critically acclaimed artist known for his work on "The Immortal Hulk" and "Power Rangers". Together, they are poised to deliver a gripping and emotional story that will keep readers on the edge of their seats.

This new Superman series is set to be a bold and exciting addition to the DC universe, and fans are eagerly awaiting its release. With a talented creative team at the helm and a unique and intriguing premise, this series is sure to be a hit with both fans of Superman and newcomers to the world of comics alike.

Stay tuned for all the latest updates on DCU's upcoming projects. You can also subscribe to DC Updates' YouTube channel for more video content in the future!