DC Chief Creative Officer, Jim Lee says that DC Films have no plans to restore the SnyderVerse.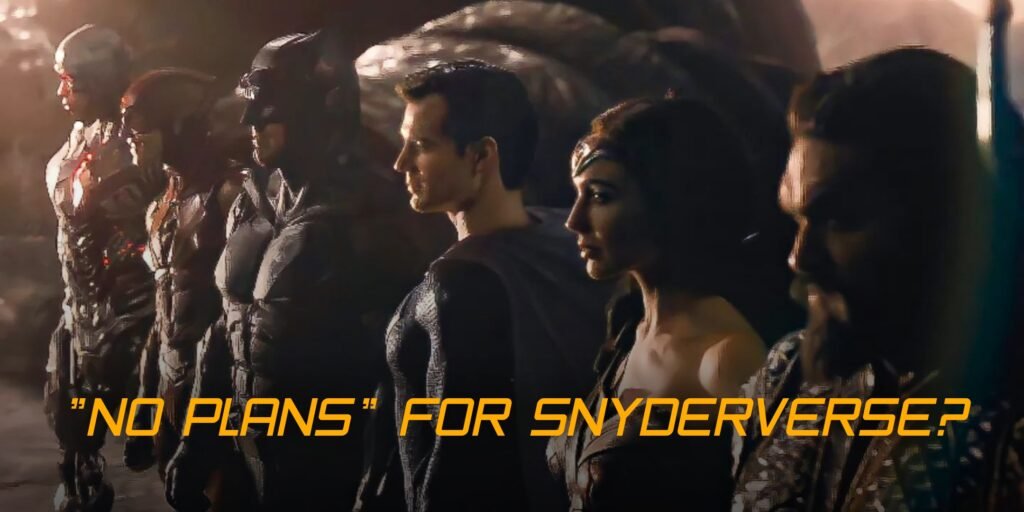 Comic-con is one of the biggest events for comic-book companies. It's been two years without an in-person comic-con because of the ongoing pandemic. The  San Diego Comic-Con has finally kicked off. The legendary comic book artist, Jim Lee was asked about the SnyderVerse from an audience member during a panel at San Diego Comic-Con 2022. 
Replying to the same he said: 

You know what's amazing, is that we spent two years in lockdown — and here we are, back at a convention, celebrating the art form, feeling good. I work on the projects that are in development. And so, I think the Snyder Cut was Zack's vision realized, and it was a really satisfying story told, but there's no plans for additional work on that material. So, I was happy to help contribute to the pitch for the other stuff, and it was kind of fun to actually see that stuff get out there, 'cause I did that years ago. I actually thought it had been erased, but they had kept it in storage.

Jim Lee, legendary comic-book artist and CCO of DC Comics, confirms that there are no plans for Zack Snyder to return or for the SnyderVerse to continue.pic.twitter.com/zAWBVvbQts

— One Take News (@OneTakeNews) July 21, 2022
Justice League, released by Warner Bros. Pictures in 2017, had a difficult production. Its script underwent major changes before and during production between 2016 and 2017. In May 2017, Snyder stepped down during post-production following the death of his daughter, and Joss Whedon was hired to finish the film, completing it as an uncredited director. Whedon oversaw reshoots and other changes that incorporated a brighter tone and more humor and reduced the runtime significantly in accordance with a mandate from Warner Bros. The theatrical version polarized critics and was a box office disappointment, leading Warner Bros. to focus on developing films around individual characters with less regard for consistency and continuity within the wider shared universe.
Many fans expressed interest in Snyder's version of the film, which they and members of the cast and crew referred to as the "Snyder Cut". Although industry insiders considered the release unlikely, Warner Bros. decided to move ahead in February 2020; in May, Snyder announced that it would be released as Zack Snyder's Justice League via streaming service HBO Max. $70 million was spent to complete the visual effects, score, and editing, with new material being shot in October 2020. The release was originally planned as both a six-episode miniseries and a four-hour film, with the former being canceled in January 2021 in favor of releasing it as the latter. The film is dedicated to the memory of Snyder's daughter, Autumn.
Zack Snyder's Justice League was released on HBO Max on March 18, 2021. It became the fourth-most-streamed film debut on the platform that year. The film was widely considered superior to the 2017 theatrical version and received praise for its direction, musical score, action sequences, performances (particularly Fisher), and improved character development.
Stay tuned for all the latest updates on all of DC's upcoming projects. You can also subscribe to DC Updates' YouTube channel for more video content in the future!