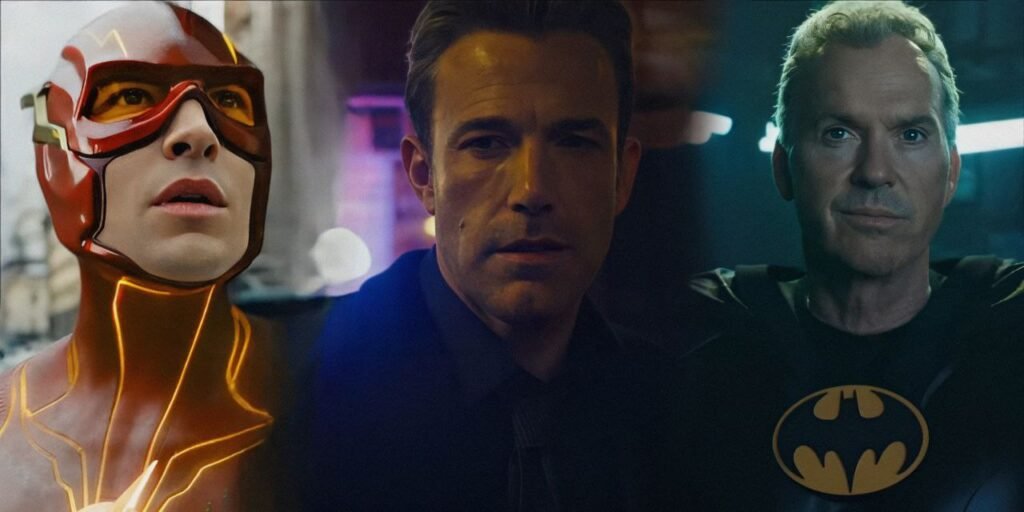 The Flash has been one of the most anticipated movies of the year, and the excitement only seems to be growing as we near its release. To add to the already frenzied buzz surrounding the movie, three official character posters have been released recently, and they have taken the internet by storm.
The first poster features Ezra Miller's portrayal of The Flash. The character looks every bit as fast and furious as we've come to expect, with lightning bolts adorning his crimson suit.
The second poster features none other than Michael Keaton's Batman. Keaton's return as Batman in the movie has been one of the biggest talking points among fans. The poster showcases the dark and gritty Batman, looking as intimidating as ever in his classic black suit and cape. Keaton's Batman is expected to play a significant role in the movie, and fans are eagerly waiting to see how he fits into the story.
The third and final poster features Sasha Calle's Supergirl. The character looks stunning in her blue and red suit, complete with the iconic "S" emblem. Calle's casting as Supergirl has been another hot topic among fans, and her inclusion in the movie promises to add an exciting new dimension to the story.
The three posters have generated a lot of excitement among fans, and the hype for the movie is only increasing with each passing day. The Flash is set to release on June 16, 2023, worldwide, and fans cannot wait to see what director Andy Muschietti has in store for them.
The movie promises to be an epic adventure, with the multiverse playing a significant role in the story. It will see Barry Allen, aka The Flash, travel through time and space to save his mother and, in turn, rewrite history. Along the way, he'll encounter different versions of Batman, Supergirl, and other iconic DC characters, making it a movie that no superhero fan can afford to miss.
The Flash's 3 official character posters have only added to the excitement surrounding the movie. With an impressive cast, a compelling story, and stunning visuals, it promises to be an epic adventure that fans of the genre will cherish for years to come.