The Man of Steel reunites with Lois Lane, revealing his updated costume.
DC Comics has announced the release of the first issue of the 10-part series "Superman: Lost", and with it comes the official variant cover artwork by former Marvel executive, Joe Quesada. This variant cover features a stunning illustration of Superman reuniting with Lois Lane while showing off his brand-new, all-white suit.

Joe Quesada has been an integral part of the comic book industry for over a decade and is well-known for his work with Marvel Comics. He is credited with saving the company from financial ruin in the late 1990s and early 2000s, and even served as Marvel's Editor-in-Chief until 2011. After his departure from Marvel, he re-joined DC Comics as a cover artist.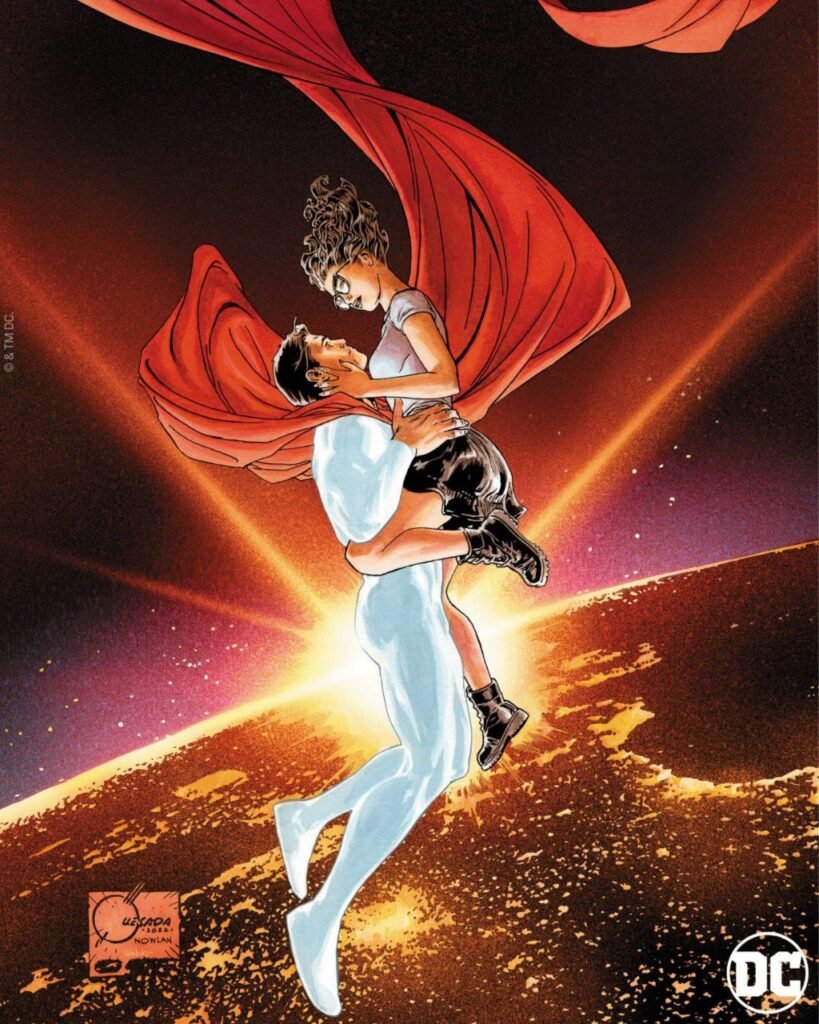 The first issue of "Superman: Lost" is set to hit comic shops on March 14th, written by Christopher Priest and illustrated by Carlo Pagulayan and Jason Paz. The book features a variant cover by Lee Weeks, in addition to the one by Quesada. The series is described as depicting "Superman's odyssey of solitude" and will explore the Man of Steel's journey of being lost in space for 20 years and the impact it has had on his relationship with Lois Lane.
In the first issue, Lois awakens to find a stranger standing in her living room. The stranger turns out to be Superman, who has returned much sooner than expected, but he seems to have lost his memory and is unfamiliar with everything and everyone around him. The timeless bond between Superman and Lois is in question, but the story explores whether love can conquer all.
The upcoming "Superman: Lost" series is sure to be a blockbuster hit, with its all-new storyline and talented creative team behind it. The variant cover by Joe Quesada is the perfect addition to this exciting new series, as it brings together two of the most beloved characters in the DC universe and gives fans a glimpse of what is to come. The book goes on sale March 14th and is a must-read for all fans of the Man of Steel.