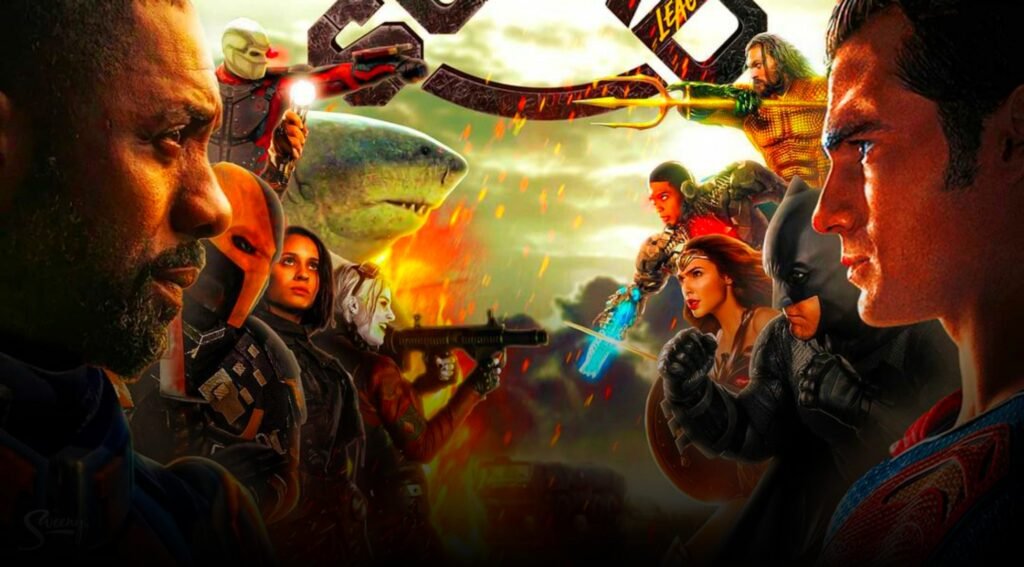 As we all know, Suicide Squad v Justice League is not a new concept. There have been multiple comics which share this same concept, and it is the whole concept of an upcoming video game called Suicide Squad: Kill The Justice League by makers of the Arkham games. This concept could make a cool Live action movie for sure. Recently in an interview with CNA Lifestyle, James Gunn shared his opinion and Interest for a Live-Action Justice League v Suicide Squad Movie.

Previously James Gunn made it clear that his initial idea for The Suicide Squad was Task X Force Fighting against an Evil controlled Superman. Speaking with CNA Lifestyle about his future with DC Universe, James Gunn was asked about the possibility of making Suicide Squad Vs Justice League Movie. Gunn had a positive reaction to it. He said."it wouldn't be a bad idea at all", but he has a lot to learn about the Current DCEU before thinking about a project like this. Gunn also discussed the uncertainty with the casting of Superman could be a problem to include Justice League in a movie. 
He said…
I'd have to think about that. I haven't put any thought into a Suicide Squad vs. Justice League movie, but it's not a bad idea," Gunn said. "But I think I gotta figure out who the Justice League is first because I have no clue. I'm here in the middle of DC [and] people are always asking me, 'Is Henry Cavill still Superman?'I don't know who Superman is… Who knows!
The future of DCEU is still unplanned and unmanaged. Huge number of fans are hoping for the Restoration of the "SnyderVerse", though WB calls it as a dead end. SnyderVerse or not, Fans loved Henry Cavill as Superman and demands more stories of his Man of Steel. There are multiple rumors hinting Henry Cavill's DCEU return as Kal El in DC's highly anticipated The Flash movie, but no official reports supports these rumor.
So what do you think? Do you think Henry Cavill will return to DCEU as 'The Last Son Of Krypton'?
Let us know in the comments.