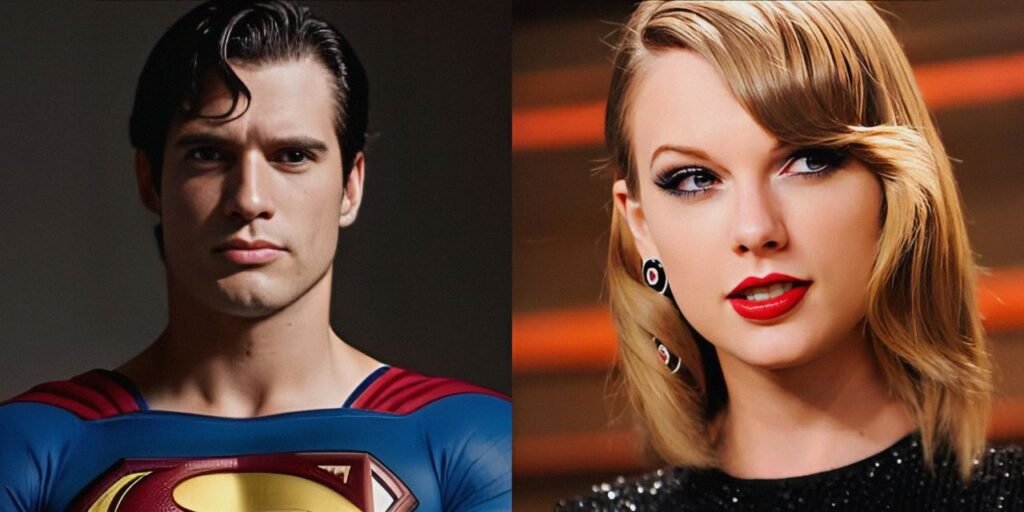 Superman has long been a beloved figure in the world of superheroes, serving as the backbone of the DC superhero universe. However, in a surprising twist, the upcoming Superman project takes the Man of Steel in a unique and unexpected direction – one inspired by none other than Taylor Swift.

The creative mind behind this fresh take on Superman in the upcoming graphic novel, "Superman: The Harvests of Youth," is writer Sina Grace, who drew inspiration from Taylor Swift's album, "Folklore," to craft a story that delves into the emotional complexities of a young Clark Kent during his high school years in Smallville. This graphic novel explores a side of Superman that fans rarely get to see – his formative years, when he was still coming to terms with his extraordinary abilities and the weight of responsibility that comes with them.
In "Superman: The Harvests of Youth," readers will witness Superman and his friends facing the tragic loss of a classmate, a moment that leaves them grappling with profound emotions. As they try to unravel a mystery and maintain their everyday lives, they find themselves drawn into a world of melancholy and introspection – themes that are reminiscent of Taylor Swift's "Folklore."
Sina Grace shared his inspiration with Screen Rant, explaining, "There was a little bit of an autumnal vibe in the book that I wanted to capture. I was listening to a lot of Taylor Swift's Folklore, so I just, that sort of somber aesthetic played into every aspect of the book's design." This insight into the creative process highlights how music can influence and shape storytelling, even in the realm of graphic novels.
Drawing a comparison between "Superman: The Harvests of Youth" and the popular television show "Smallville" is no accident. Both explore Clark Kent's formative years and the challenges he faces while coming to terms with his abilities. However, this graphic novel promises to deliver a fresh and emotionally charged take on the iconic character.
The artistic vision of the book, as seen in its cover art and carefully chosen color palettes, captures the same emotional resonance found in Taylor Swift's "Folklore." The narrative-driven essence of Swift's indie-inspired era, which marked a departure from her previous musical genres, is reflected in the visual storytelling of Superman's journey through youth.
Fans eagerly awaiting this intriguing take on the Man of Steel won't have to wait much longer. "Superman: The Harvests of Youth" is set to be released on October 3, 2023, promising a unique blend of superhero action, heartfelt emotions, and the subtle influence of Taylor Swift's evocative music. It's a testament to the ever-evolving nature of comic book storytelling, proving that even the most iconic characters can continue to surprise and inspire us in new and unexpected ways.