DCU Actress Viola Davis has officially achieved EGOT status with her recent win at the 65th Grammy Awards for Best Audio Book, Narration and Storytelling for her memoir Finding Me.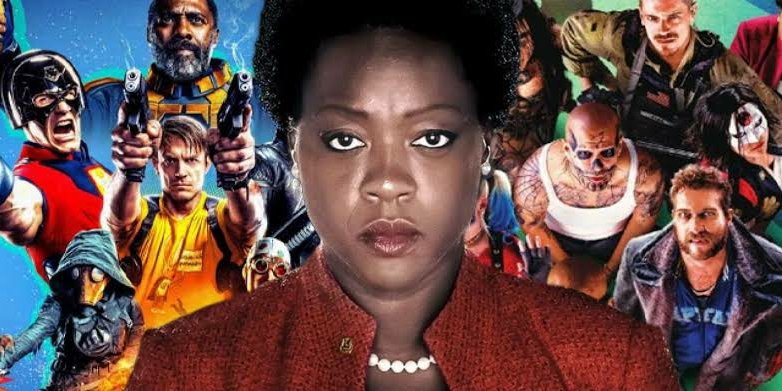 Fans are eagerly anticipating her next project, the DC Studios Waller series, as they expect nothing less than a top-notch performance from the 57-year-old actress.
Davis' win at the Grammy Awards made the event unforgettable, with her speech earning a lot of applause. "I just EGOT," said Davis in the video, referring to the prestigious EGOT status. The official Twitter handle for DC also acknowledged Davis' win with a reference to her character Amanda Waller, "Amanda Waller is just that good." Jennifer Hudson, another EGOT status holder, congratulated Davis and referred to her as a "living LEGEND."

Despite the Oscar snub for The Woman King, Davis' EGOT status has arguably alleviated the disappointment of not receiving a nod at the 95th Academy Awards. Davis has become the third black woman to achieve EGOT and is only the 18th actor to receive this honor. Her EGOT journey has been a long time coming, with her Oscar win for 2001's Fences and her Primetime Emmy win for How to Get Away with Murder solidifying her place as an EGOT holder.

With James Gunn's recent address on the DCU chapter 1, fans can expect high-quality series on the lines of HBO's Game of Thrones, as opposed to The CW. The Wonder Woman spinoff, Paradise Lost, has also been teased as a GOT type drama, leading fans to hope for the Waller show to receive a similar treatment with high production value and an EGOT actor playing the lead.
The Waller show is currently in development, with a story created by Watchmen's Crystal Henry and Doom Patrol's Jeremy Carver. Although the HBO DCU series is yet to be officially announced, with no details on castings or production start date, characters from the Peacemaker show are expected to make an appearance.
Viola Davis' EGOT status has added to the excitement surrounding the DC Studios Waller series, as fans expect nothing but the best from the talented actress.