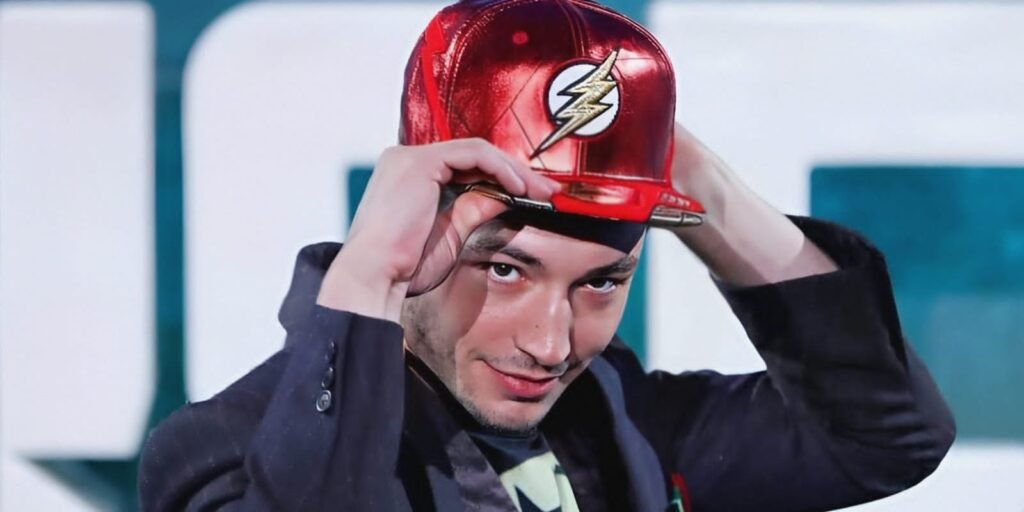 In an interview with The Playlist, director Andy Muschietti has shed light on Ezra Miller's future as The Flash in the DC Universe. Despite the recent controversies surrounding Miller, Muschietti confirmed that there are no plans to replace the actor should DC Studios greenlight The Flash 2.

Muschietti expressed his belief that no one else could embody the character as well as Miller. While acknowledging the greatness of previous portrayals of The Flash, Muschietti emphasized that Miller's interpretation of the character resonated with his vision for the film. He stated, "The other depictions of the character are great, but this particular vision of the character, they just excelled in doing it. And, as you said, the two Barrys – it feels like a character that was made for them."
The past year has seen Miller embroiled in multiple controversies that cast a shadow over their public image. In 2022, Miller faced legal troubles with an arrest for second-degree assault and felony burglary. Additionally, they were accused of running a cult. In response to these events, Miller released an apology statement expressing their commitment to personal growth and addressing the need to restore their life to a healthy and safe state.

Last February, co-CEO of DC Studios, Peter Safran, provided an update on Miller's progress in overcoming their personal challenges. Safran informed fans that Miller was making significant strides towards recovery, indicating that positive changes were underway in their life.
These revelations from Muschietti and Safran highlight the director's faith in Miller's talent and the actor's dedication to personal growth. While the controversies surrounding Miller cannot be ignored, it seems that both the director and the studio are willing to support the actor as they navigate their personal journey.
The decision not to replace Miller as The Flash underscores the belief that their performance and interpretation of the character are integral to the success of the franchise. By standing by Miller, DC Studios is offering an opportunity for redemption, growth, and the possibility of crafting a unique and compelling portrayal of The Flash.
It remains to be seen how the public will respond to this decision and whether Miller's personal struggles will impact the reception of The Flash 2. However, it is evident that the creative team behind the film sees value in giving the actor a chance to continue their journey as the Scarlet Speedster. Time will tell if this faith will be rewarded and if Miller can overcome the obstacles that have marred their recent past.