Ezra Miller's Cryptic Instagram story convinced fans that Ben Affleck will return as Batman in the DCEU after The Flash.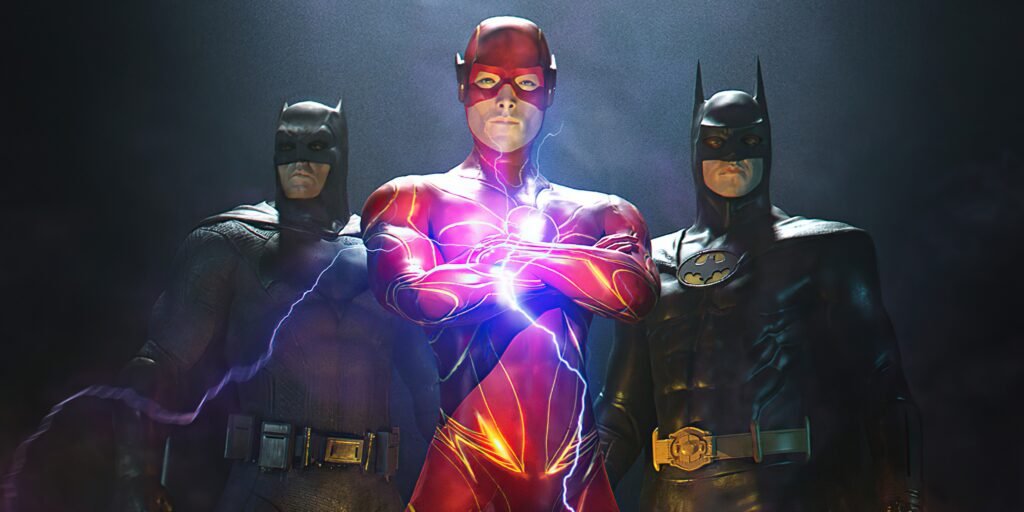 Ezra Miller's last social media post may have hinted that Ben Affleck will continue to appear in the DCEU as Bruce Wayne after The Flash movie. The pair is going to share the screen once more in Andy Muschietti's Warner Bros DC film. However, if assumption of the fans are correct, this is not the end for Batfleck in DCEU.
In an Instagram post, Miller shared an article about Affleck's Batman retirement after The Flash with "HA HA HA" written all over it. "HA HA HA" is often used in DCEU to tease Jared Leto's Joker. Snyderverse fans are familiar with crypted tesers as Zack Snyder used to tease the fans with such cryptic posts. Recently there were rumors that Discovery is now highly involved in bringing changes in Warner Media and they are interested in Snyderverse restoration. Nobody confirmed or denied these rumors. Now this Cryptic post in some way can validates those rumors about the Snyderverse Restoration. Who knows what the future holds.
You can see a screenshot of Miller's Instagram Story below.

The critical and financial flop of Justice League movie made the future of the DCEU in ruins, still there was hope for a Batman movie featuring Affleck's Batman. But the creative differences with the studio and personal problems got in the way.
The actor was eventually convinced to abandon the role of the caped crusader, after a discussion with a long-time friend and collaborator, Matt Damon.
However, we have witnessed Batfleck's return to the cape and cowl after that fateful resignation during Zack Snyder's Justice League additional photography last year. Now, it seems the actor is ready for more action in the Batsuit.
The upcoming The Flash movie will star Ezra Miller reprising their role as Barry Allen from Justice League joined alongside Kiersey Clemons as Iris West, Maribel Verdú as Nora Allen, Ron Livingston replacing Billy Crudup as Henry Allen, Sasha Calle debuting as Supergirl, and the return of Michael Keaton and Ben Affleck as their versions of Batman.

Stay tuned for all the latest updates on all of DC's upcoming projects. You can also subscribe to DC Updates' YouTube channel for more video content in the future!