Warner Bros. and DC Films had three theatrical releases in 2022. The Batman, DC League of Super-Pets, and Black Adam. Here are the final box office collection reports for these movies.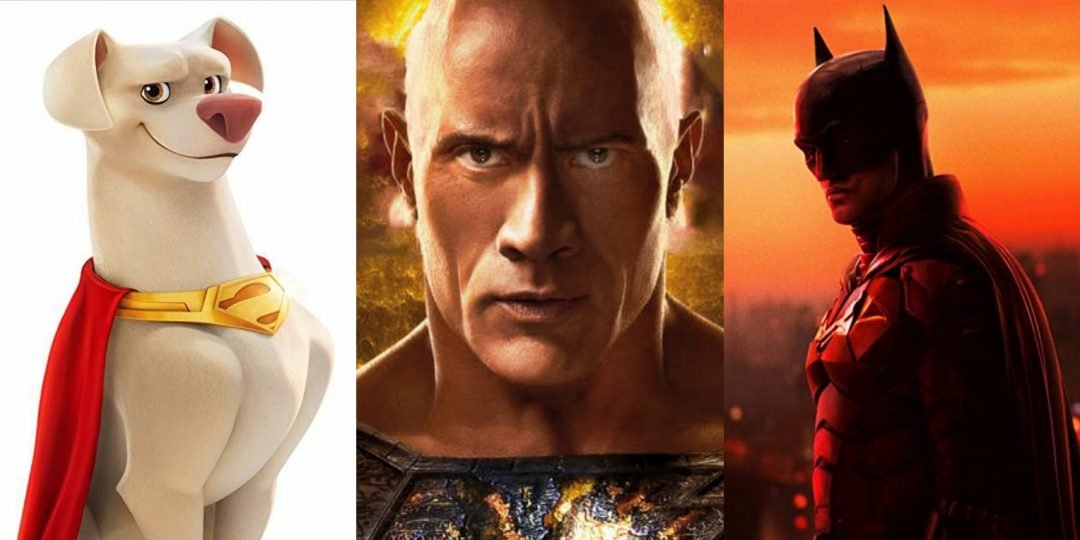 #1 The Batman
The film was directed by Matt Reeves, who wrote the screenplay with Peter Craig. It stars Robert Pattinson as Bruce Wayne / Batman alongside Zoë Kravitz, Paul Dano, Jeffrey Wright, John Turturro, Peter Sarsgaard, Andy Serkis, and Colin Farrell.
Synopsis
When a sadistic serial killer begins murdering key political figures in Gotham, Batman is forced to investigate the city's hidden corruption and question his family's involvement.

Box-Office Collection
Domestic (47.9%) – $369,345,583
International (52.1%) – $401,600,000
Final Worldwide Collection – $770,945,583

#2 DC: League of Super-Pets
The film stars Dwayne Johnson as the voice of Krypto alongside Kevin Hart, Kate McKinnon, John Krasinski, Vanessa Bayer, Natasha Lyonne, Diego Luna, Marc Maron, Thomas Middleditch, Ben Schwartz and Keanu Reeves. With CGI animation provided by Animal Logic, the film tells the story of Superman's pet dog Krypto and shelter dog Ace who work with other animals to save the captured superheroes from Lex Luthor and Lulu.
Synopsis
Krypto the Super-Dog and Superman are inseparable best friends, sharing the same superpowers and fighting crime side by side in Metropolis. However, Krypto must master his own powers for a rescue mission when Superman is kidnapped.

Box-Office Collection
Domestic (45.2%)  –  $93,657,117
International (54.8%) – $113,700,000
Final Worldwide Collection – $207,357,117
#3 Black Adam
The film was directed by Jaume Collet-Serra and written by Adam Sztykiel, Rory Haines and Sohrab Noshirvani. In addition to Johnson, the film stars Aldis Hodge, Noah Centineo, Sarah Shahi, Marwan Kenzari, Quintessa Swindell and Pierce Brosnan. The movie was produced by New Line Cinema, DC Films, Seven Bucks Productions and FlynnPictureCo. with distribution by Warner Bros. Pictures.
Synopsis
Nearly 5,000 years after he was bestowed with the almighty powers of the Egyptian gods–and imprisoned just as quickly–Black Adam is freed from his earthly tomb, ready to unleash his unique form of justice on the modern world.

Box-Office Collection
Domestic (42.8%)  –  $168,118,341
International (57.2%) – $224,800,000
Final Worldwide Collection – $392,918,341


Stay tuned for all the latest updates on DCU's upcoming projects. You can also subscribe to DC Updates' YouTube channel for more video content in the future!