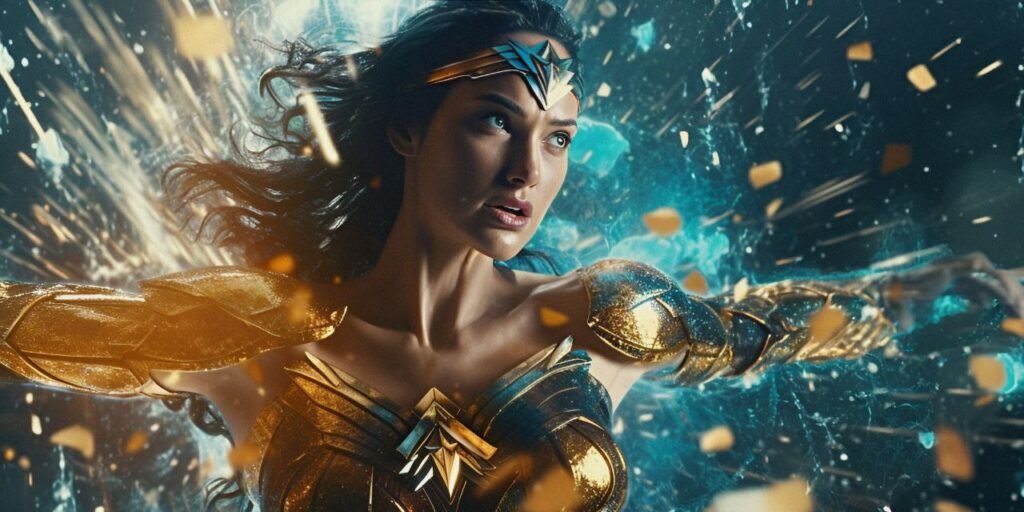 The DC Universe has undergone a significant transformation with the release of the highly anticipated Flash movie. The franchise, which has seen its fair share of ups and downs, is now being rebooted with heavy changes on the horizon. Taking the reins of this revamped universe is none other than acclaimed filmmaker and co-CEO of DC Studios James Gunn. But perhaps the most exciting news for fans is the potential return of Gal Gadot as the iconic superhero Wonder Woman.

Gal Gadot's portrayal of Wonder Woman has captivated audiences worldwide, earning both critical acclaim and a massive fan following.Fans and critics have lauded her performances in the solo Wonder Woman films and her appearances in the Justice League movies. However, there had been some uncertainty surrounding Gadot's future as Wonder Woman.

Fortunately, recent comments from the actress have sparked hope among fans. In an interview with ET, Gadot hinted at her return to the DC Universe, stating that things are being worked on behind the scenes. Her intriguing statement, "Things are being worked behind the scenes and once the right moment arrives, you'll know about it," suggests that there are exciting plans in store for Wonder Woman enthusiasts.
While specific details about Gadot's return have not been unveiled, her statement alone is enough to reignite the enthusiasm and curiosity of fans. It's clear that the creative team behind the DC Universe is strategizing and carefully plotting the next chapter for the Amazonian princess.
So, as fans eagerly anticipate the forthcoming announcements and developments in the DC Universe, they can rest assured that Gal Gadot's Wonder Woman will once again grace the silver screen, ready to inspire and captivate audiences with her heroic adventures. The countdown has begun, and it's only a matter of time until the Amazonian princess returns to save the day and continue her journey as one of the most iconic superheroes of our time.