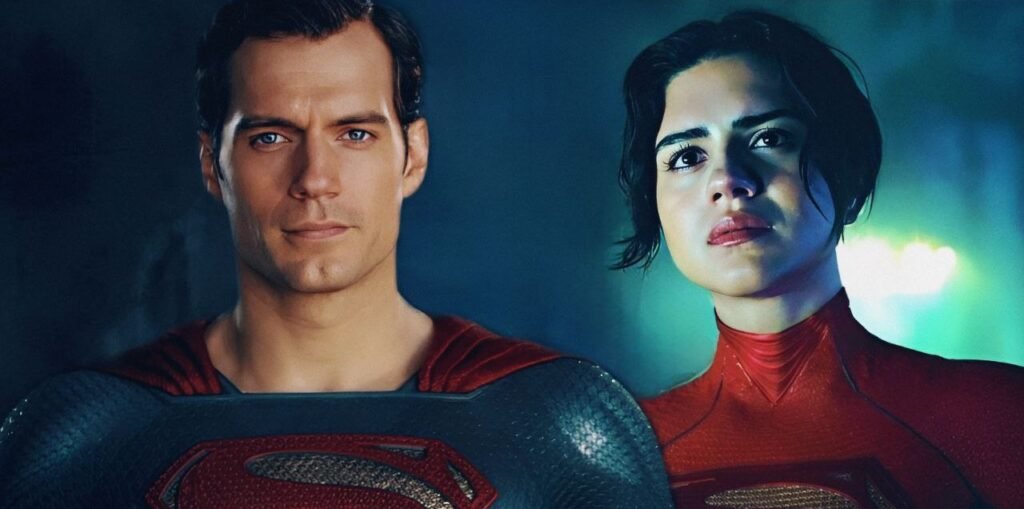 Man of Steel star Henry Cavill has proven once again that he holds no ill will towards The Flash and his iteration of Superman being left out in favor of Sasha Calle's Supergirl. In fact, Cavill not only supports Calle's portrayal of the iconic superheroine but also gave her his approval. Calle recently spoke with Entertainment Weekly, revealing her interaction with Cavill and shedding light on his reaction to her role as Supergirl.

"Yes, I met him. I met him actually after the movie was done, months later. I gave him a big hug. You know, it's Henry Cavill, man! Our Man of Steel. He is kind and very proper, and it was a great experience," Calle shared.

Eager to seek Cavill's opinion, Calle didn't hesitate to ask him about her performance in The Flash. She was delighted to learn that Cavill described her role as "phenomenal."
"I asked him, 'Did I make you proud, cuz? Does Superman approve?' And he was like, 'Absolutely. You did a phenomenal job.' I think, to me, that meant the world because it's Henry Cavill, Man of Steel," Calle expressed.
Furthermore, reports have surfaced stating that Cavill not only saw The Flash but also expressed his admiration for the film, stating that he "loved it". While fans had initially hoped for Cavill's Superman to make a cameo in the multiversal storyline of The Flash, it appears that this is not the case. Nonetheless, Cavill's support for Calle and her portrayal of Supergirl speaks volumes about his character and his appreciation for the role he has played in the DC Universe.
The absence of Cavill's Superman may disappoint some of his devoted fans, but The Flash will not be lacking in superheroes donning the famous "S" symbol. The movie promises to introduce a multiverse of characters, including different versions of Superman from various dimensions. It's an exciting time for DC fans as they anticipate the surprises and thrills that The Flash has in store.
As The Flash races towards its release, fans eagerly await the film's unveiling of the multiverse and the myriad of heroes it will introduce. While Cavill's Superman may not be in the mix this time, the spirit of the Man of Steel lives on, and with Supergirl taking flight under the guidance of Sasha Calle, a new chapter of the DC Universe is set to unfold, captivating audiences and fans around the world.