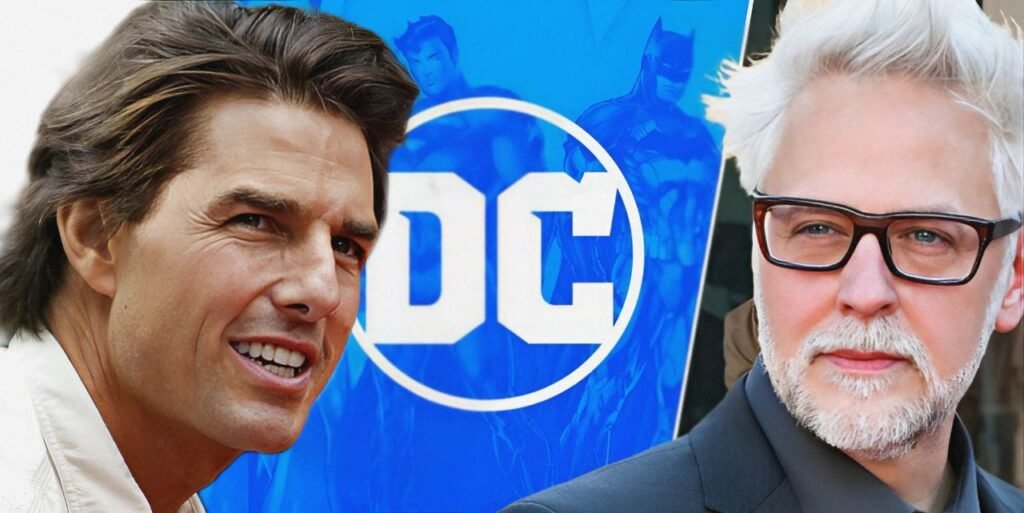 Tom Cruise, a name synonymous with high-octane action and blockbuster hits, has captivated audiences for over four decades. With a career filled with iconic roles and breathtaking stunts, it is surprising that the Hollywood superstar has yet to step foot into the realm of comic book adaptations. Despite the recent trend of A-list actors making their debut in superhero movies or franchises, such as Dwayne Johnson and Will Smith, fans have been eagerly awaiting news of Cruise's entry into the genre. However, a recent post on Twitter has sparked excitement among fans, suggesting that the actor may finally be venturing into the comic cinematic universe.

The Twitter user KC Walsh @TheComixKid, known for his insights into the world of comics and superhero movies, dropped a bombshell by stating that Tom Cruise is being courted for a project with DC Studios. This revelation sent shockwaves across social media platforms, with fans speculating about which character Cruise could portray in the DC Universe. According to sources, Cruise's potential role in the DC Universe would be none other than Hal Jordan, the famous Green Lantern.

Interestingly, it was reported that Cruise was one of the fortunate few to have seen an early screening of the highly anticipated film, "The Flash." This movie, directed by Andy Muschietti, explores the concept of the Flashpoint storyline, in which Barry Allen, played by Ezra Miller, attempts to restore the timeline after realizing its dire consequences. However, his efforts result in a partially altered reality, where certain characters are erased from existence while new ones emerge.
It is believed that Cruise's positive reaction to "The Flash" prompted him to reach out directly to the director to express his enthusiasm for the film. This connection between Cruise and Muschietti has fueled speculation that the renowned actor may have discussed the possibility of joining the DC Universe during their conversation. Given the altered timeline established in "The Flash," it is conceivable that Cruise could step into the shoes of Hal Jordan, the Green Lantern, in this new iteration of the DC Universe.
While this news remains speculative at this stage, the possibility of Tom Cruise finally making his mark in the comic cinematic universe has fans buzzing with anticipation. As we await an official announcement from DC Studios, it's important to remember that casting decisions can be fluid, and plans can change in the dynamic world of filmmaking. Nonetheless, the idea of Cruise joining forces with the likes of Wonder Woman, Superman, and Batman is undeniably enticing and has generated a wave of excitement among fans worldwide.