It's a bird! It's a plane! It's… Jack Black?!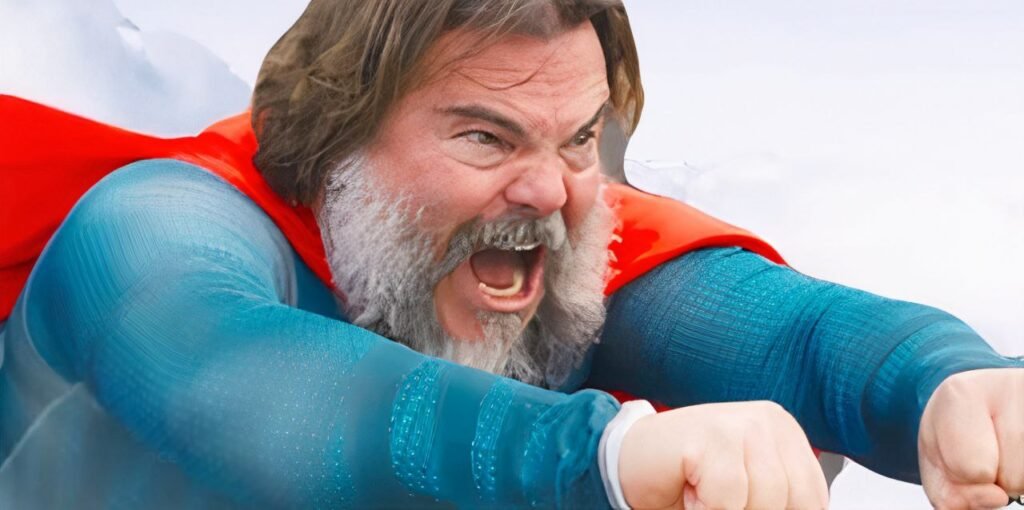 In a recent Instagram video, Jack Black brought the house down with his comedic take on the hype surrounding the casting of Superman in the upcoming DCU film, Superman: Legacy. Black teased his fans by suggesting that he might be taking on the role of the Man of Steel himself.
The video opens with Black lounging on a daybed by a pool, getting a call from none other than James Gunn, the director of the upcoming film. Black answers the phone in his usual laidback style, only to be hit with the question of whether he'd like to play Superman. Initially, Black is hesitant, claiming that he's already played all the superheroes. However, he eventually agrees to take on the iconic role, and the fun begins.
 

 

 

View this post on Instagram

 

 
With a musical score in the background, Black is shown soaring through the air, displaying his "laser vision" and superhuman speed, all while narrating the action in his trademark humorous style. The video ends with Black laying on a table, his dad waving his cape behind him and urging him to go faster.

The video is a perfect example of Black's comedic talents and highlights the playful and humorous direction that Gunn seems to be taking the upcoming DCU films in. Since taking over the DC brand, Gunn has already shown his ability to inject humor into the superhero genre with his previous works, The Suicide Squad and Peacemaker.
Fans of the franchise have long been waiting for a lighter tone in the DCU, which has traditionally been darker and more serious than the Marvel Cinematic Universe. With Gunn's influence, it seems that the future of the DCU will be a balance of humor and heart, and Black's video is a perfect example of this.
Gunn himself added to the humor by responding to the video in the comments, joking that he thought they had agreed to save the news for Comic-Con. This playful exchange between Black and Gunn only serves to increase the excitement for the upcoming film.
Although Black's video was clearly meant as a joke, it does raise interesting questions about who will ultimately be cast as Superman in the upcoming film. Fans have been speculating about the casting since Henry Cavill's departure from the role, and it's clear that the studio is taking their time to find the perfect actor to fill those red boots.

Regardless of who ultimately takes on the role of Superman in Superman: Legacy, it's clear that the film is in good hands with James Gunn at the helm. His playful and irreverent style is exactly what the DCU needs, and fans can't wait to see what he has in store for the future of the franchise.
Stay tuned for the latest updates on DCU's upcoming projects, and subscribe to DC Updates' YouTube channel.