The DC Extended Universe (DCEU) has undergone significant changes in recent years, with a reboot on the horizon. Amidst the anticipation and excitement surrounding the new direction of the DCU, James Gunn, the Chief of DC Studios, took to social media to confirm the return of three beloved characters. Let's delve into the details of these exciting revelations.

1. Xolo Maridueña as Blue Beetle:
Fans of the DCEU can rejoice as Xolo Maridueña is set to continue portraying the iconic character, Blue Beetle. "Xolo Maridueña will continue playing Blue Beetle in the DCU." The Blue Beetle, also known as Jaime Reyes, is a young hero who gains superhuman abilities through a mysterious alien scarab. Maridueña's portrayal has been praised for its authenticity and relatability, and his return promises to bring this beloved character back to life on the big screen.
This announcement hints at the potential for Blue Beetle to play a pivotal role in the upcoming DCU projects, offering fans the chance to explore the character's growth and development in exciting new ways.
2. Viola Davis as Amanda Waller: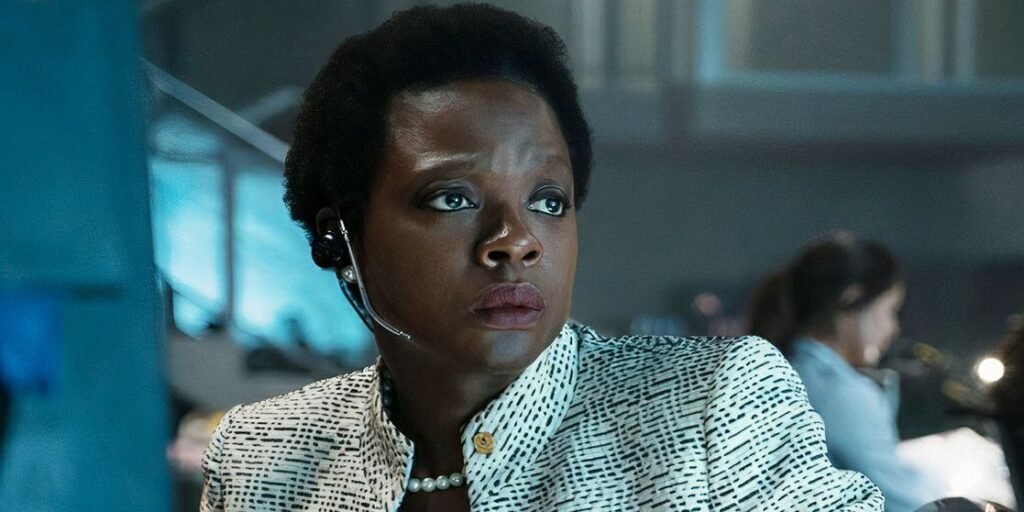 Viola Davis will reprise her role as Amanda Waller, a character known for her unyielding determination and strategic prowess. Waller is often the mastermind behind assembling teams of antiheroes and villains for covert missions. "Viola Davis will Amanda Waller." Davis's portrayal of this complex character has been nothing short of remarkable, and her return ensures a continuation of the gritty and morally ambiguous world of Task Force X.
With Davis back in action as Amanda Waller, fans can expect to see her navigate the treacherous landscape of the DCU, making morally challenging decisions that shape the fate of the universe.
3. John Cena as Peacemaker:
John Cena will once again don the persona of Peacemaker, a character he brought to life with humor and intensity. Peacemaker is known for his unwavering commitment to peace, even if it means using lethal force to achieve it. "John Cena will Peacemaker." Cena's portrayal struck a balance between absurdity and sincerity, making the character an instant fan favorite.
Cena's return as Peacemaker hints at the character's continued involvement in the DCU, promising more of his unconventional heroics and offbeat humor.
James Gunn also provided insight into the future of the DCU, revealing that it will kick off with "Superman: Legacy," featuring David Corenswet as Clark Kent and Rachel Brosnahan as Lois Lane, with Gunn himself directing. Additionally, fans can look forward to the animated series "Creature Commandos," set to serve as a prelude to the DCU's larger narrative.
Gunn emphasized that "Nothing is canon until Creature Commandos next year — a sort of aperitif to the DCU — & then a deeper dive into the universe with Superman: Legacy after that." This approach keeps fans intrigued and eager to explore the uncharted territory of the universe.
Gunn's recent revelations have rekindled excitement among DC fans. With the return of Xolo Maridueña as Blue Beetle, Viola Davis as Amanda Waller, and John Cena as Peacemaker, the future of the DCU looks promising and filled with intriguing possibilities. As we eagerly await the launch of "Creature Commandos" and "Superman: Legacy," the DCU is poised for a fresh start, captivating both longtime fans and newcomers alike.