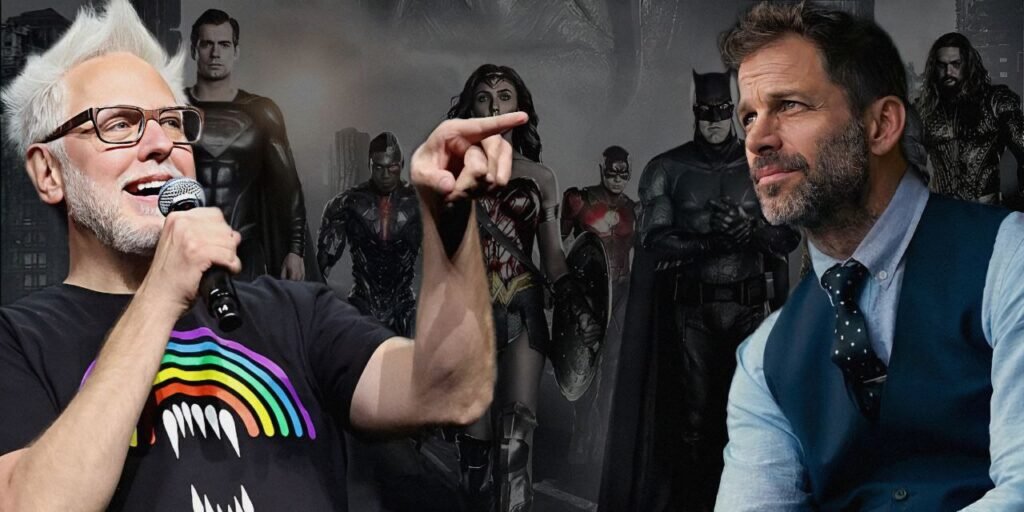 DC Studios co-CEO James Gunn recently clarified his earlier comments on Zack Snyder's potential return to the SnyderVerse. Responding to a Twitter user's suggestion to sell the SnyderVerse to Netflix, Gunn stated, "Netflix hasn't expressed any such interest, and Zack hasn't expressed any interest." He later added that Snyder contacted him to express support for the DCU reboot slate and appeared to be "really happy" with the work he is now doing building the Rebel Moon Franchise at Netflix.

Snyder had previously expressed willingness to continue his Justice League saga during a Q&A session, stating, "Yes, would I be interested in whatever medium or whatever way these ideas would be made, of course, I would!" This led to speculation among SnyderVerse fans about the director's potential return.

However, when a Threads post highlighted Gunn's comment alongside a clip from Snyder's Q&A, Gunn clarified that he meant Zack hadn't expressed interest to him personally in returning to the superhero franchise. In response to the Q&A clip, Gunn emphasized, "I would think it was obvious that I meant Zack hadn't expressed any interest to ME in our discussions, so you can quit spamming this on every single post!"
Despite the apparent contradiction, it seems Snyder is currently occupied with expanding his own franchises at Netflix.
While the SnyderVerse appears to have taken a back seat in favor of a reboot, Snyder's return to the DCU might be challenging given his commitments. Even if Warner Bros. were to seek his return, the filmmaker's busy schedule suggests any superhero-related project would be several years away.
Snyder's positive relationship with James Gunn and expressed support for the new DCU slate indicate his continued passion for the DC universe. Although the chances of a Snyder-directed DCU project remain uncertain, his upcoming work on Netflix's Rebel Moon demonstrates his ongoing creative pursuits beyond the superhero genre. The saga of the SnyderVerse may have faced setbacks, but Zack Snyder's connection with DC and his fans remains evident as he ventures into new cinematic territories.