James Gunn recently unveiled a captivating glimpse into the upcoming Superman: Legacy film, sharing character art of Edi Gathegi as Mr. Terrific. The reveal marks a significant moment for fans eagerly anticipating the DC Studios production, providing a visual introduction to one of the key characters.

Edi Gathegi's casting as Mr. Terrific stirred excitement, especially considering his notable performance as Darwin in X-Men: First Class. While the shared artwork isn't officially endorsed by DC Studios, its unveiling by James Gunn adds a layer of anticipation. The artist, Davi Alves, appears to be independent of DC Studios, suggesting that the artwork might be more of a conceptual exploration than an official representation.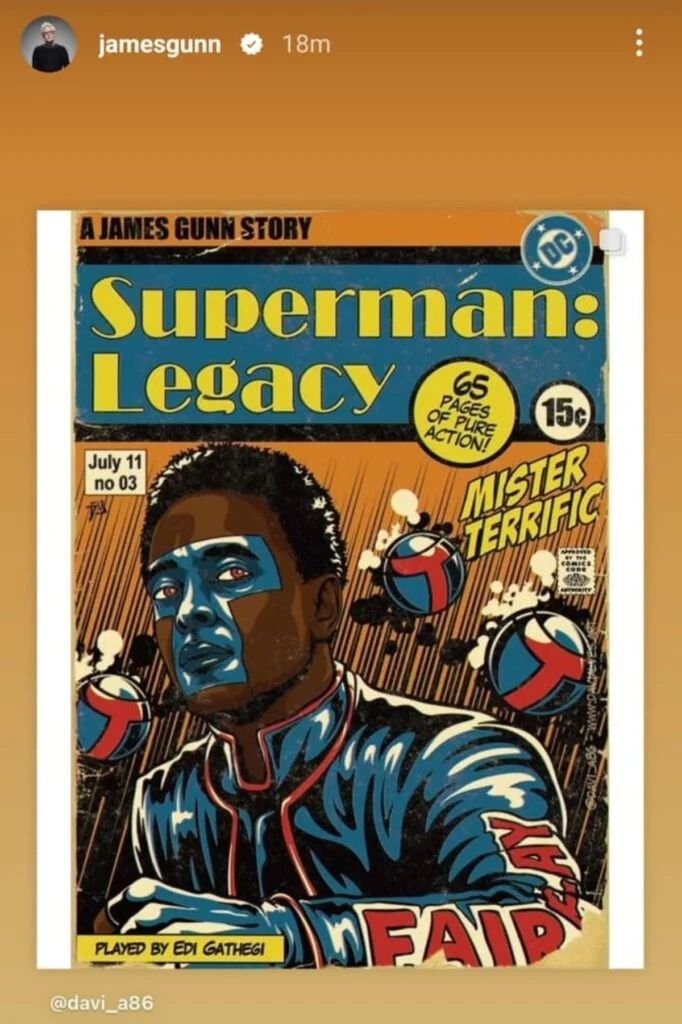 Superman: Legacy aims to delve into the roots of the iconic character, exploring Clark Kent's intricate journey as both a mild-mannered reporter and the formidable Superman. With over 80 years of Superman's legacy in the DC Universe, this film holds the promise of a fresh perspective on the beloved hero.
James Gunn, known for his directorial prowess, is part of a creative duo with Peter Safran, shaping the future of the DC Universe. Their commitment to a unified storyline across various mediums, from film to television, animation, and video games, adds a layer of cohesion to the expansive DC narrative. Notably, their approach leaves room for incorporating elements from previous DC eras, steering away from a complete reboot.
As the anticipation builds for Superman: Legacy, fans can't help but speculate on the direction James Gunn will take with Edi Gathegi's portrayal of Mr. Terrific. The shared character art serves as a tantalizing hint, sparking discussions and fueling excitement for what promises to be a defining chapter in the DC Universe.