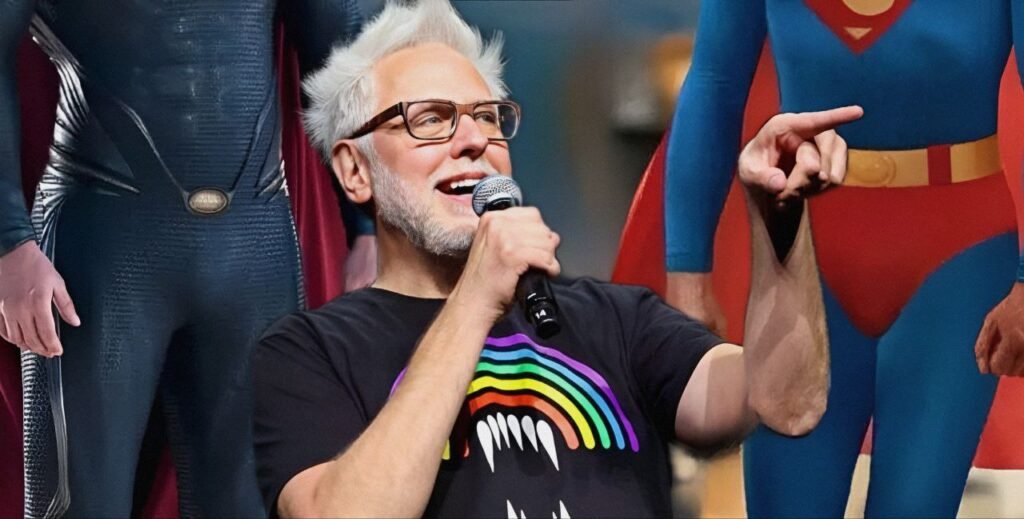 The anticipation for the upcoming DC film "Superman: Legacy" has reached fever pitch, with fans eagerly awaiting a glimpse of David Corenswet as Clark Kent in his new costume. Set to mark the beginning of the new DC Universe in 2025, this movie has been the subject of much speculation and excitement. Starring Corenswet as Clark Kent and Rachel Brosnahan as Lois Lane, "Superman: Legacy" boasts a star-studded cast, yet it keeps many crucial details, including Superman's costume, firmly under wraps.

The latest twist in this highly anticipated film's journey came via social media, as director James Gunn engaged with fans on Instagram. When one eager fan implored Gunn to unveil Superman's costume, their hopes were dashed by Gunn's response, which simply stated, "Not even slightly close to doing that." This cryptic message hints at a continued debate among fans regarding whether Corenswet's Clark Kent will sport the traditional trunks or opt for a more modern look in "Superman: Legacy."
Adding to the complexity of this anticipation-fueled mystery is the current state of Hollywood, which is grappling with uncertainty due to the Writers Guild of America and SAG-AFTRA strikes. These labor disputes have already caused delays in numerous film and TV show productions. While "Superman: Legacy" maintains its scheduled release date for July 11, 2025, there looms the possibility that unforeseen impacts from the strikes could further prolong the reveal of Corenswet's Superman suit.
James Gunn's decision to keep this pivotal aspect of the movie hidden until closer to the release date is not without reason. Given that "Superman: Legacy" is still around two years away from hitting theaters, building anticipation and suspense is a smart marketing move. After all, Corenswet's Superman costume will undoubtedly play a crucial role in the film's promotional material and trailers, serving as a magnet for fan attention.
As DC fans continue their patient wait for a glimpse of the iconic superhero's new look, it's clear that "Superman: Legacy" is poised to make a substantial impact on the cinematic universe. The shroud of mystery surrounding Superman's costume only adds to the intrigue, leaving fans eager to see what surprises James Gunn and the team have in store for this exciting new chapter in the DC Universe. Until then, the anticipation-filled journey continues, with patience being the ultimate virtue for those eagerly awaiting Superman's triumphant return.