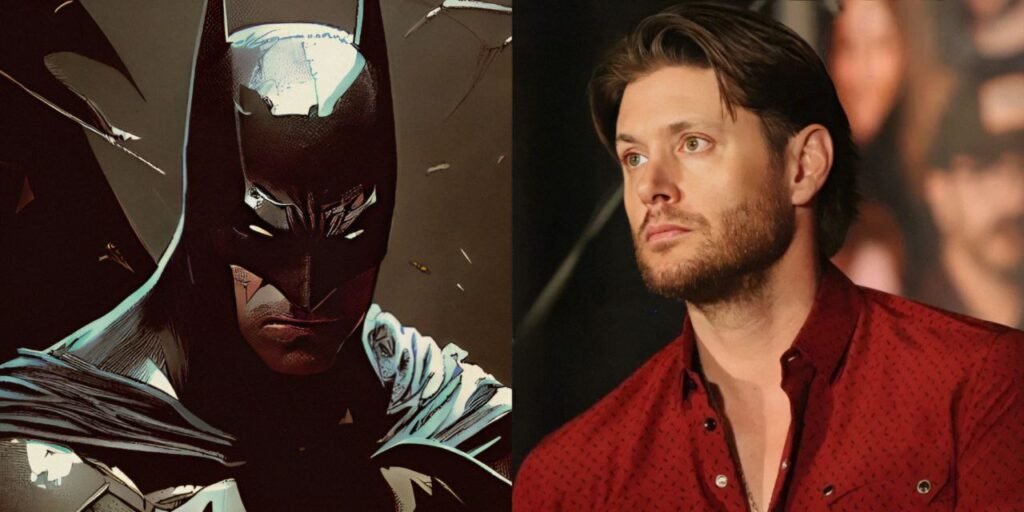 The DC fandom has been abuzz with the exciting news of Jensen Ackles' return as Batman in the upcoming Justice League: Warworld animated film. Ackles, who previously lent his voice to the Dark Knight in the popular animated movie, Batman: The Long Halloween, will once again don the cape and cowl to voice the iconic superhero.
The new film, set to be the tenth installment in the Tomorrowverse universe of animated DC content, promises to be an action-packed adventure that will see DC's trinity of Batman, Superman, and Wonder Woman abducted from their homes and forced to fight in Mongul's Warworld. With Ackles on board to voice the Caped Crusader, fans can expect nothing but the best from this upcoming movie.

The Official Synopsis: "Until now, the Justice League has been a loose association of superpowered individuals. But when they are swept away to Warworld, a place of unending brutal gladiatorial combat, Batman, Superman, Wonder Woman and the others must somehow unite to form an unbeatable resistance able to lead an entire planet to freedom."

Justice League: Warworld is being directed by Jeff Wamester, who has previously worked on popular animated shows like Legion of Super-Heroes. The script for the movie has been penned by a team of talented writers, including Jeremy Adams, Ernie Altbacker, and Josie Campbell, who are all well-versed in the DC Comics universe and have a deep understanding of the characters and their backstories.
While an official release date for Justice League: Warworld has not been announced, it is expected to hit screens sometime this summer. Fans of DC Comics and superhero movies, in general, are eagerly awaiting the film's release and are excited to see Ackles take on the role of Batman once again.
The upcoming Justice League: Warworld animated film promises to be an action-packed adventure featuring some of DC Comics' most iconic superheroes. We can't wait to see what this movie has in store for us and are eagerly counting down the days until its release.