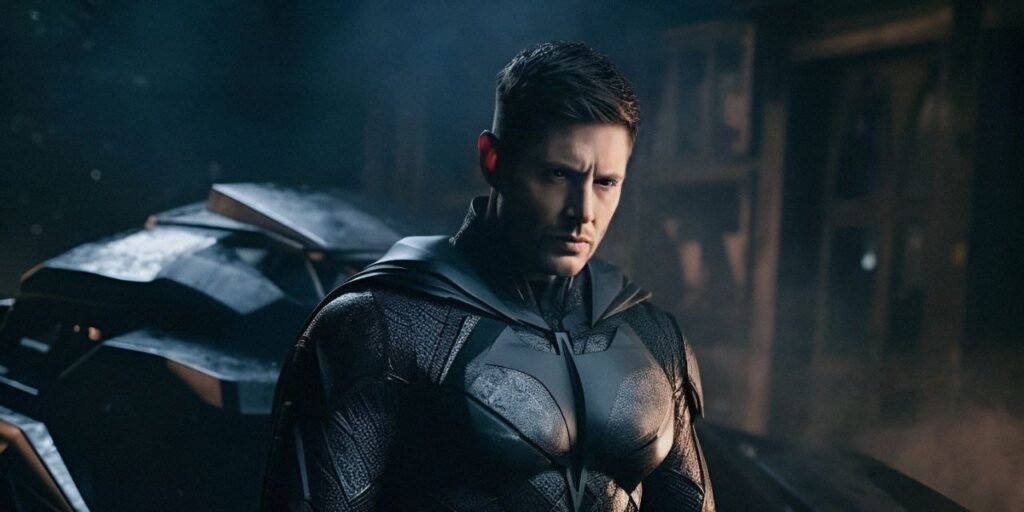 Jensen Ackles has been making waves among fans and potential casting discussions in the DC Universe as a possible new Batman, and it's not just wishful thinking. His strong resemblance to Bruce Wayne, his previous experience as the voice of Batman in DC's animated Tomorrowverse continuity, and his expressed desire to play the iconic character make him a compelling choice for the role.

With the upcoming DC Universe reboot, many characters are being recast, and the spotlight is on the new Batman for James Gunn and Peter Safran's "The Brave and the Bold" movie. Fan support has been overwhelmingly in favor of Ackles stepping into the shoes of the Dark Knight. Social media has been abuzz with fan art and discussions about how he could fit into the role, and @buffy2ville's Instagram post showing Ackles in different modernized versions of Batman's costume adds fuel to the fire of excitement.

From an acting perspective, Ackles is well-suited to portray Batman. His performances in shows like "Supernatural" and "The Boys" have demonstrated his ability to handle both action-packed sequences and emotionally charged moments, essential for bringing the multifaceted character of Batman to life on the big screen.
One of the factors working in Ackles' favor is his lack of conflicting projects. This means he's available and ready to take on the role of the Caped Crusader without any scheduling obstacles. As for the potential age concern, given that Ackles is currently 45, there may be some debate about whether he fits the age profile of the DC Universe's Bruce Wayne. However, in a landscape where actors portray characters across various media platforms, age can become a more flexible consideration.
While the release date for "The Brave and the Bold" has yet to be set, it's likely to fall in 2026 or 2027. Ackles' enthusiasm for the role, coupled with his alignment with fan hopes, increases his chances of becoming the next Batman in the DC Universe reboot. If past casting choices by Gunn are any indication, Ackles might just have a real shot at donning the iconic Batsuit and joining the pantheon of actors who've portrayed the Dark Knight. The anticipation among fans is undeniable, and all eyes are on the exciting possibilities for Ackles as the potential new face of Batman.