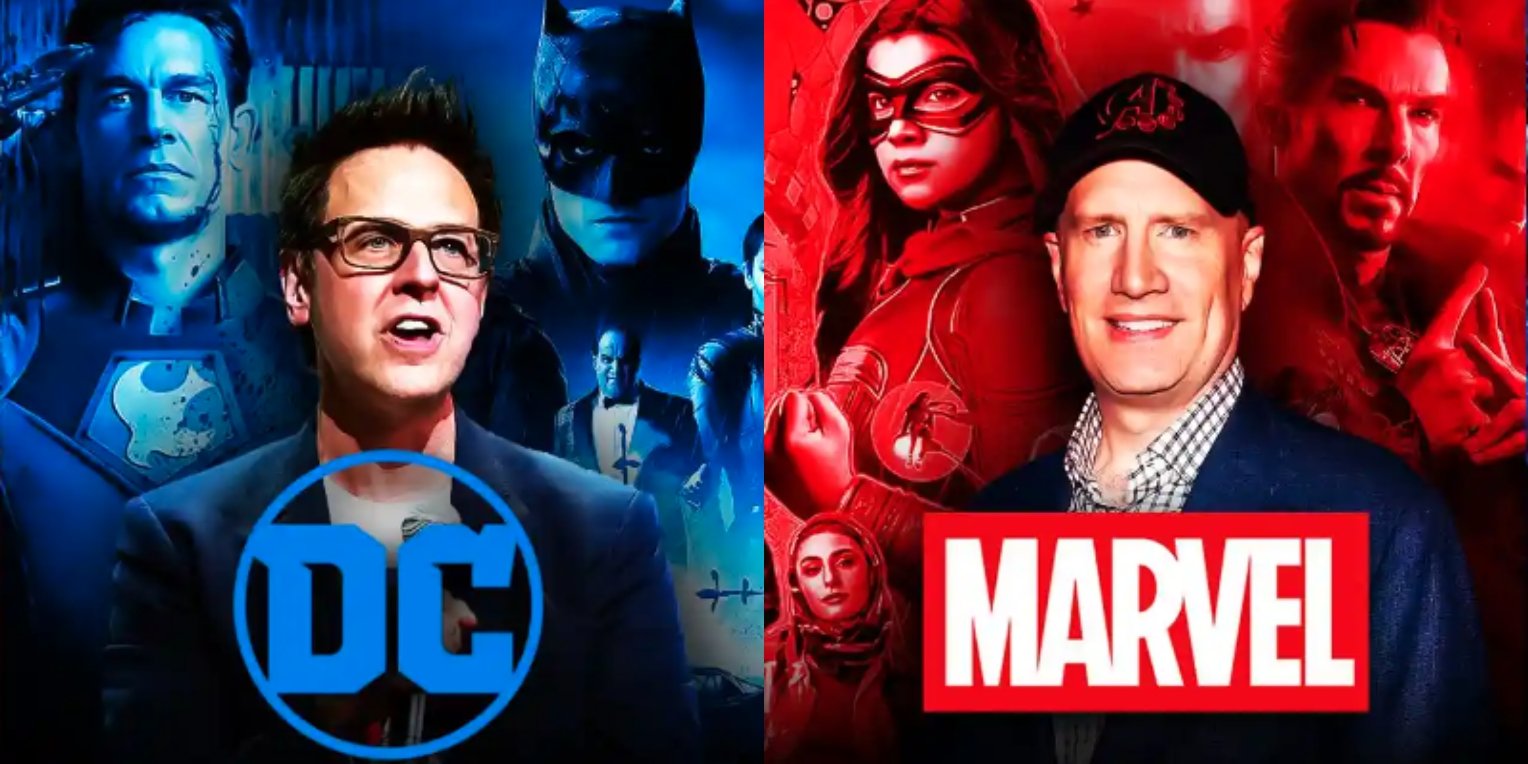 The competition between Marvel and DC in the comic book film industry has been a topic of discussion for years. With the recent news of James Gunn's promotion to co-CEO at DC Studios, fans have speculated that this may cause tension between Gunn and Marvel Studios. However, Marvel Studios President Kevin Feige has shared his honest thoughts on the matter.

In an interview with Entertainment Weekly, Feige expressed his excitement for Gunn's new role at DC, saying, "That's awesome, and I can't wait to see it." Feige also spoke about his love for DC's Superman, stating, "I had Superman posters all over my walls in my childhood bedroom."

Feige continued to show his support for Gunn, saying, "The notion of those characters being in such good hands with James is exciting, and it's very cool." This is something that Gunn has also mentioned in the past, saying that Feige was "cool and supportive" when he told him about his new job at DC.
Despite the rivalry between the two studios, Feige and Gunn just want to make good comic book movies. In fact, Feige even spoke about how competition can be beneficial for both studios, saying, "The better the DCU gets, the more it will challenge Marvel Studios to continue to improve and expand."
Gunn's promotion may create some awkwardness as he promotes both DC's The Flash and Marvel's Guardians of the Galaxy Vol. 3, but Feige continues to show his genuine excitement for what Gunn and Peter Safran have in store for DC. Feige even joked about the limited time Gunn has to work on DC, stating, "How he'll have any time to work on DC until May I don't know, but once he does have the time I'll be very excited."
Overall, Feige's comments suggest that any tension or conflict between himself and Gunn is simply fan fiction. As both studios continue to push the boundaries of comic book films, it's great to see that the people behind the scenes can still show support for each other's projects.