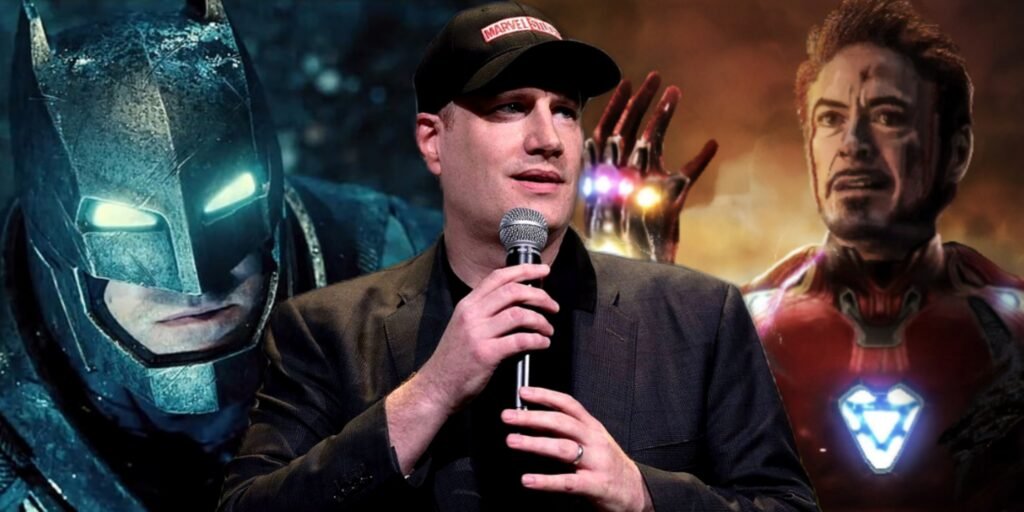 Marvel Studios' Kevin Feige considered leaving the MCU during Phase 2 to take over DC due to frustrations from Marvel management.
The Marvel Cinematic Universe is one of the biggest and most successful movie franchises which has earned over $26 billion at the box office worldwide and the studios had expanded their universe through streaming with Disney+ accomplishing huge success. And the man responsible for this successful franchise is none other than Kevin Feige.
Marvel Studios began phase 1 with movies featuring some B-list characters and now the universe is at phase 4 with more than 25 movies.
In a recent Puck News report, insider Matthew Belloni revealed that Marvel Studios President Kevin Feige considered moving to DC several years back due to frustrations with the Marvel management at the time.

"Zaslav could make another run at Feige, who, I'm told, talked pretty seriously with Warners a few years ago when he was angling to escape the oversight of Marvel's then-madman C.E.O. Ike Perlmutter. (Iger and Horn ended up siding with Feige, smartly.)

In the mid-2010s, Feige entered serious talks with Warner Bros. due to frustrations working under Isaac Perlmutter.
Disney made the right move by maintaining Kevin Feige atop the MCU, the potential move would have been a game-changing moment in the entertainment industry.
On the opposite side, Kevin Feige would have been the one to oversee Batman v Superman: Dawn of Justice and the follow-up DCEU franchise. The continuity in DCEU was lost with the departure of Zack Snyder before the Justice League movie. Warner Bros. Discovery is currently looking for someone to act as an advisor for the DC Film.
Stay tuned for all the latest updates on all of DC's upcoming projects. You can also subscribe to DC Updates' YouTube channel for more video content in the future!