John Krasinski's Superman stands out among other Supermen in the DC Universe.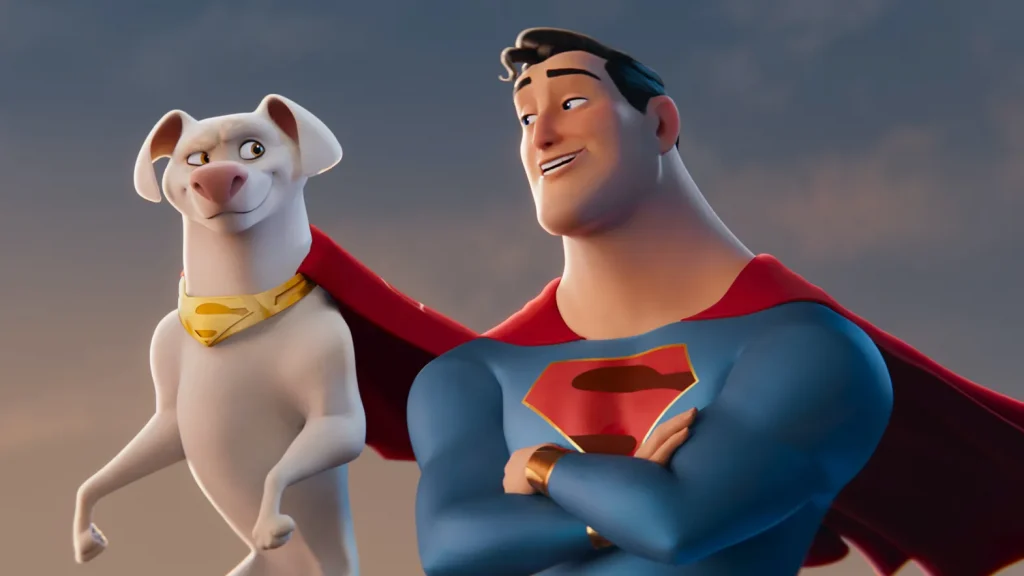 Krypto, and friends have arrived at the big screen through a superhero animated movie called "DC League of Super-Pets." The movie has revealed a brand new Justice League but revolves mainly around Dwayne Johnson's Krypto the Super-Dog and Kevin Hart's Ace the Bat-Hound. The notable character in the movie is John Krasinsk's Superman. 
Here is what the film director Jared Stern shares in an interview with 'The Direct' regarding how the John Krasinsk's Superman is different from previous ones:

Yeah, I mean, again, we played his voice to the image of our Superman and it was just, 'Oh, that's perfect.' He sounds like Superman. And we liked what we got. We listen to actors' voices, we listen to clips of them performing in movies or television and also clips of them on a talk show, just to see what they're like when they're just sort of being themselves and he had a sort of that boyish all American hero-ey kind of voice and I think John is a great voice before he's done a lot of it.

Stern also describes Superpet's Superhero as a "heroic", "relatable" superhero who's going through "the same kind of issues that we all do with his pet."
he was able to just tweak his voice just a tiny bit to be like his Superman, it was just a little bit more just like a tiny bit of deadly do right, a tiny bit of a guy who's here to save you, but not too much. And he still really feels like a regular guy who's having problems in our movie because he loves his dog. And his dog is a little bit jealous of his new relationship with his girlfriend, Lois Lane. And so I think he was this heroic Superman but also a relatable Superman, who's going through the same kind of issues that we all do with his pet.
Synopsis
When the Justice League are captured by Lex Luthor, Superman's dog, Krypto, forms a team of shelter-pets who were given super-powers: A hound named Ace, who becomes super-strong, a pig named PB, who can grow to giant-size, a turtle named Merton, who becomes super-fast, and a squirrel named Chip, who gains electric-powers.
DC League Of Super Pets stars Dwayne Johnson (Krypto the Super-Dog) , Keanu Reeves (Batman), John Krasinski (Superman) and Kevin Hart (Ace the Bat Hound). There are plenty of Superman Easter eggs hidden throughout the movie including references to past villains like General Zod and Mister Mxyzptlk. DC League of Super-Pets is certified Fresh (72%) from 101 critic reviews on Rotten Tomatoes while the audience has given the movie an 88% from 500+ Verified Ratings. 
DC League of Super-Pets is now playing successfully in theaters worldwide. 
Stay tuned for all the latest updates on all of DC's upcoming projects. You can also subscribe to DC Updates' YouTube channel for more video content in the future!