An MCU producer has departed to join James Gunn and Peter Safran's upcoming DCU.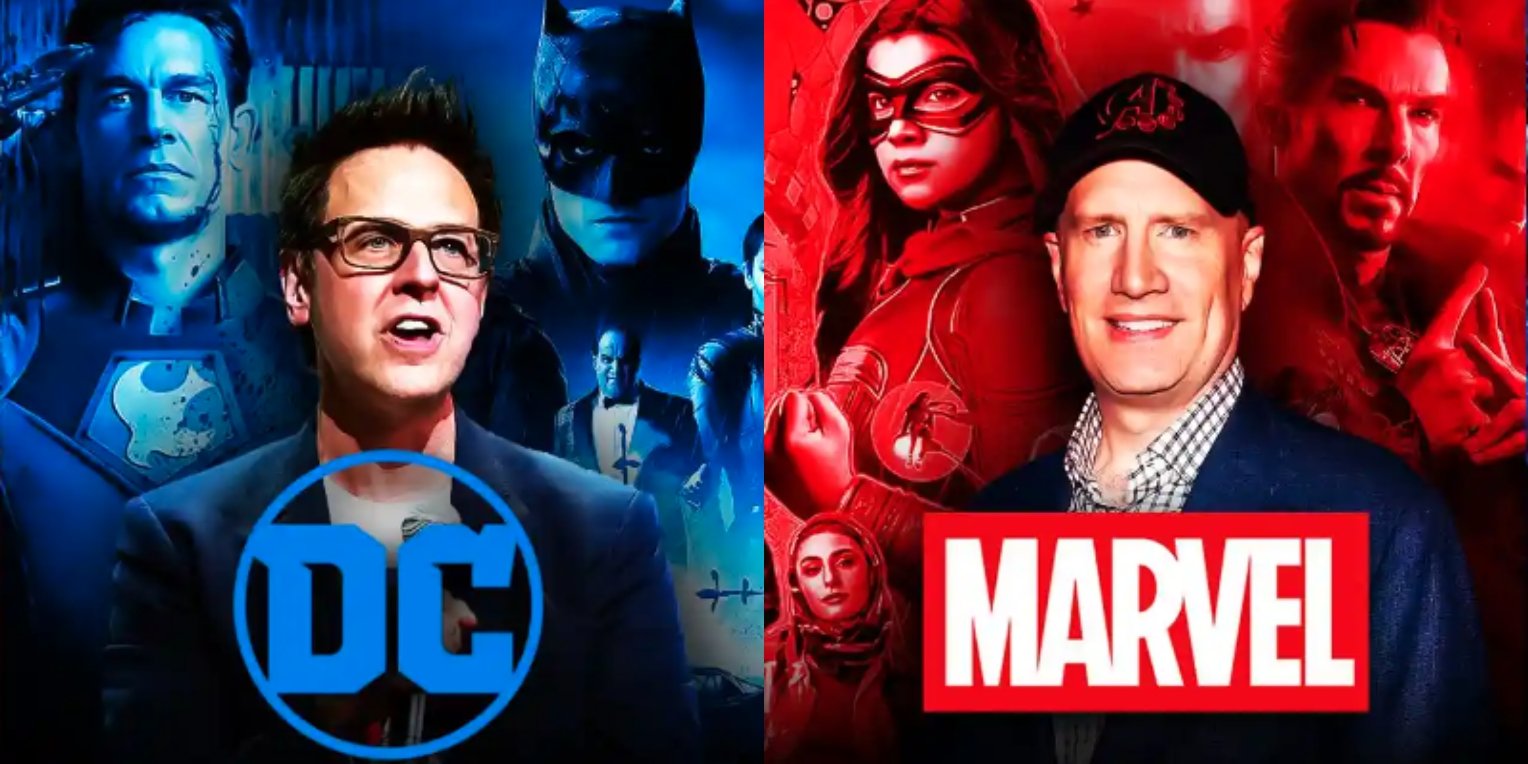 In the world of superhero movies and TV shows, the competition between Marvel and DC has always been intense. However, a recent development has added a new layer to this rivalry. It has been revealed that a Marvel Studios producer has left the MCU to join James Gunn and Peter Safran's new DC Universe (DCU).

Following James Gunn's own jump from Marvel to DC in October 2022, the director expressed interest in having his Guardians of the Galaxy cast follow suit. Whether this will happen remains to be seen, as Guardians of the Galaxy Vol. 3 has yet to be released.
However, the Marvel talent who could make the switch to DC Studios is not limited to actors. In fact, Moon Knight producer Jeremy Slater has already made the move, according to Gizmodo. Slater, who is no stranger to franchises and superpowered beings, has also worked on projects such as The Umbrella Academy and Fantastic Four.
In comments shared via Collider, Gunn has revealed that there is already an "eight to ten-year plan" for the new DCU. However, he also made it clear that this is not "the ending of the universe."
It is unclear when Slater left Marvel to join DC, but in a 2022 interview with The Direct, he hinted that his tenure with Marvel might be coming to an end. Speaking about Moon Knight, he said: "Whoever gets to tell the next 'Moon Knight' story, whether that's me or someone else, that is an exciting promise. This guy's story is definitely not done."
On the day that Gunn and Safran revealed DC Studios' Chapter 1: Gods and Monsters slate, Slater took to Twitter to praise his new team. He called them "stone-cold geniuses" and expressed his excitement at being part of the new DCU.

This move by a Marvel producer to DC Studios adds a new layer to the rivalry between the two superhero franchises. It is not just a competition between their fictional characters but also extends to their real-world individuals. Any news of Marvel talent following Slater's lead and joining DC Studios is likely to generate even more buzz.
However, it is not unusual for on-screen and behind-the-screen talent to have both Marvel and DC on their resumes. Joss Whedon, for example, has directed both The Avengers and Justice League.
Actors such as Zachary Levi and Michael Keaton have also appeared in both Marvel and DC movies. This trend is likely to continue, given the sheer volume of roles available in both franchises.
The move by a Marvel producer to DC Studios is a significant development in the rivalry between Marvel and DC. It remains to be seen whether other Marvel talent will follow suit, but it is clear that the competition between the two franchises has now extended to their real-world individuals.