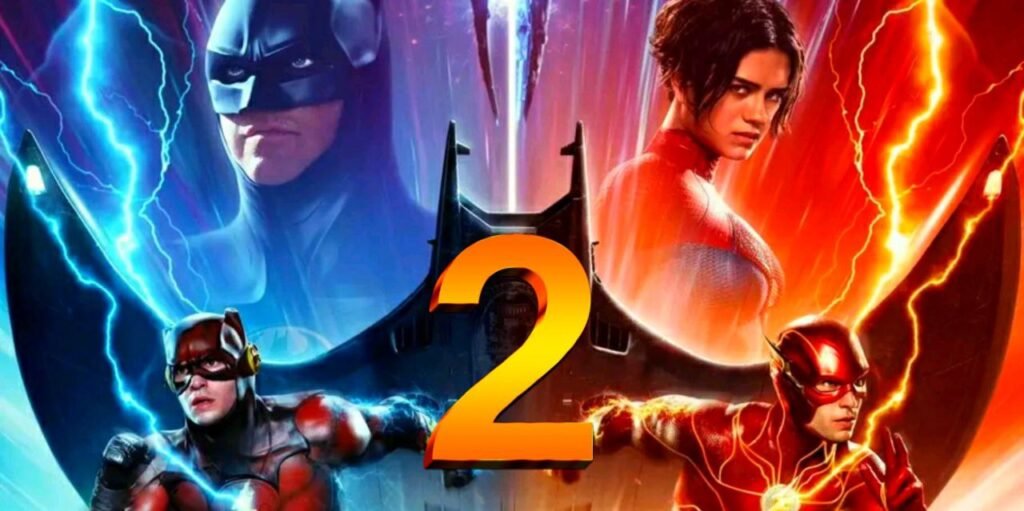 As the highly anticipated release of "The Flash" draws near, fans and industry insiders have been buzzing with speculation about the film's success, particularly due to the controversies surrounding lead actor Ezra Miller. Miller's legal issues, including arrests for harassment and assault, have raised concerns about the potential impact on the box office performance of "The Flash." However, amidst the uncertainty, exciting new details have emerged about the possibility of a sequel to the film.

Variety, a trusted source in the entertainment industry, recently reported a promising development – a script for "The Flash 2" has been completed. The screenplay was penned by David Leslie Johnson-McGoldrick, the talented writer behind the successful film "Aquaman." This news has sparked considerable excitement among fans, as it indicates the potential for a continuation of the Flash's story beyond the initial film.

While specific plot details of the sequel remain undisclosed, rumors are swirling that "The Flash 2" will introduce several major DC heroes alongside Ezra Miller's portrayal of Barry Allen. This prospect has fans eagerly speculating about which characters will join the Scarlet Speedster in his future adventures.
One aspect that remains unclear is how the sequel will fit into the evolving landscape of the DC Universe, with creative control currently resting in the hands of director James Gunn. Gunn has been working on his own DC project, and it remains to be seen how the narrative threads of "The Flash" will intersect with Gunn's vision for the DC Universe.
Director Andy Muschietti, who is helming "The Flash" sequel, has expressed his confidence in Ezra Miller's portrayal of the titular character. Muschietti praised Miller's performance, emphasizing that there is no one better suited to bring Barry Allen to life. He stated, "The other depictions of the character are great, but with this particular vision of the character, they just excelled in doing it. It feels like a character that was made for them."
Building on the anticipation surrounding the sequel, rumors have surfaced about the involvement of Sasha Calle as Supergirl and Michael Keaton reprising his role as Batman. If these rumors prove true, it would undoubtedly amplify the excitement among fans, who are eager to see beloved DC characters share the screen with the Flash.
As fans eagerly await the release of "The Flash" on June 16, 2023, the news of a completed script for a potential sequel has added an extra layer of intrigue and anticipation. It remains to be seen how the film will address the challenges surrounding Ezra Miller's personal controversies, but the dedicated creative team behind "The Flash" seems determined to deliver an exciting and memorable superhero experience to audiences worldwide.