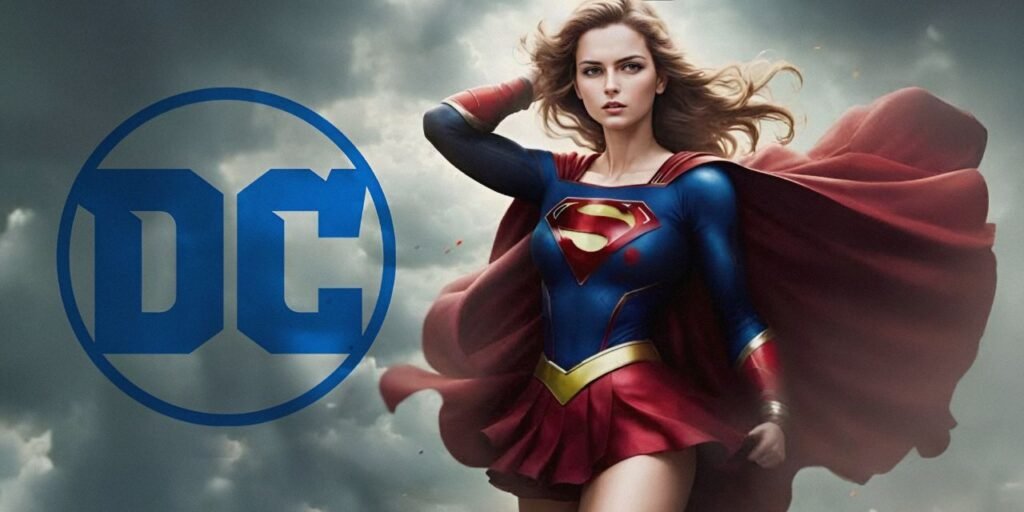 The DC Universe is abuzz with the latest revelation from the forthcoming 'Supergirl: Woman of Tomorrow,' a standalone feature film making waves as part of the pioneering initiatives led by James Gunn and Peter Safran at DC Studios.

Ana Nogueira, a multifaceted talent with a background in acting and playwriting, is taking her plunge into screenwriting with the task of crafting the narrative for 'Supergirl: Woman of Tomorrow.'
Her involvement in the project marks a significant turn, especially after her initial association with a Supergirl movie back in 2022 when Warner Bros. was in the throes of developing the project as a spinoff of The Flash. However, the winds of change swept through DC Studios with Gunn and Safran taking the helm, leading to a reshuffling of plans and a new creative vision.
"Superman is a guy sent to Earth and raised by loving parents, where Supergirl in this story, she is a character raised on a chunk of Krypton," explained Gunn, shedding light on the nuanced approach to Supergirl's character in this adaptation. "She watched everybody around her perish in some terrible way, so she's a much more jaded character."

The film draws inspiration from a comic book mini-series authored by Tom King, aiming to redefine Supergirl beyond a mere female version of Superman. Set in a galaxy-spanning escapade involving Kara Zor-El and her trusty sidekick Krypto, 'Supergirl: Woman of Tomorrow' promises a fresh perspective on the Kryptonian hero.
Nogueira's return to the project underscores the confidence Gunn and Safran have in her creative prowess, culminating in an overarching DC writing deal.
Beyond her screenwriting venture, Nogueira's career spans acting roles in notable series like The Vampire Diaries and The Michael J. Fox Show, showcasing her diverse talent. Notably, she's ventured into the realm of playwriting, with her off-Broadway debut in 2022 and an upcoming adaptation of author Alice Sola Kim's intriguing short story, 'Mothers, Lock Up Your Daughters.'
Her multifaceted career is represented by several agencies, including CAA for writing and Innovative for acting, with support from Howard Green Entertainment and Goodman Genow.
As 'Supergirl: Woman of Tomorrow' gains momentum under Nogueira's pen, the DC Universe awaits eagerly for this redefined incarnation of the iconic character.