Excitement is at an all-time high for fans of DC's The Flash as the highly anticipated movie release is just around the corner. With the film set to hit theaters on June 16, 2023, fans have been eagerly awaiting any glimpse into what they can expect from the superhero flick. Luckily, the wait is over as two stunning new stills have been released, featuring two major characters from the movie.
The first still features Supergirl, the beloved superheroine from Krypton. In the image, we see Sashe Calle's Supergirl rising above a young Barry Allen, from the new timeline.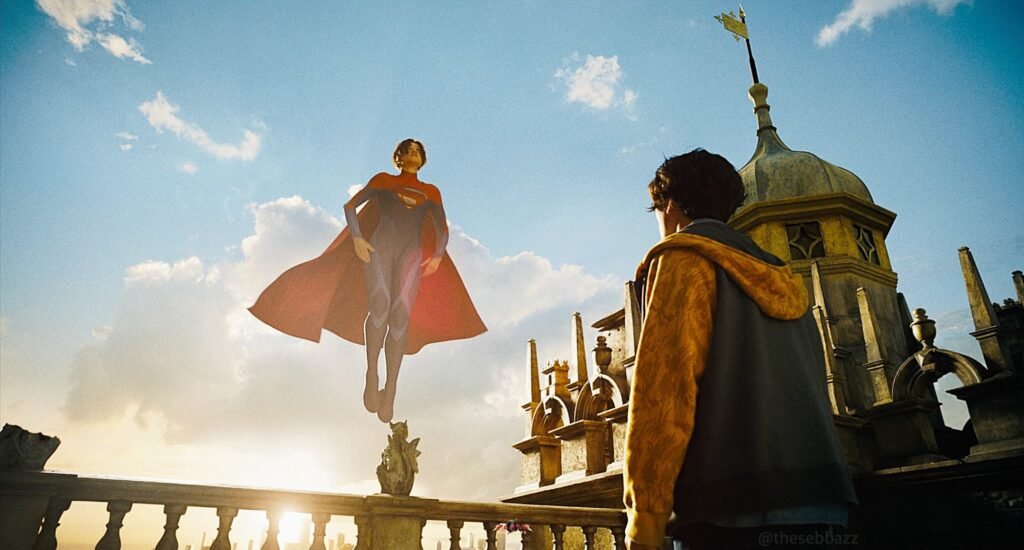 The second still is just as exciting, as we get a glimpse of a modified Flash suit that has been fashioned from Michael Keaton's iconic Batman suit. The suit looks sleek and modern, with the Flash symbol drawn in paint above the bat symbol.
As we approach the release of The Flash, the anticipation continues to build. With stunning visuals, iconic characters, and a talented cast and crew, this is shaping up to be one of the biggest superhero movies of the year. Whether you're a die-hard fan or a casual moviegoer, The Flash is sure to be a thrilling and unforgettable experience. So mark your calendars for June 16, 2023, and get ready to witness the fastest man alive in action.