The highly anticipated movie, "The Flash," is set to release on June 16th, and fans are eager to see what's in store for the Scarlet Speedster.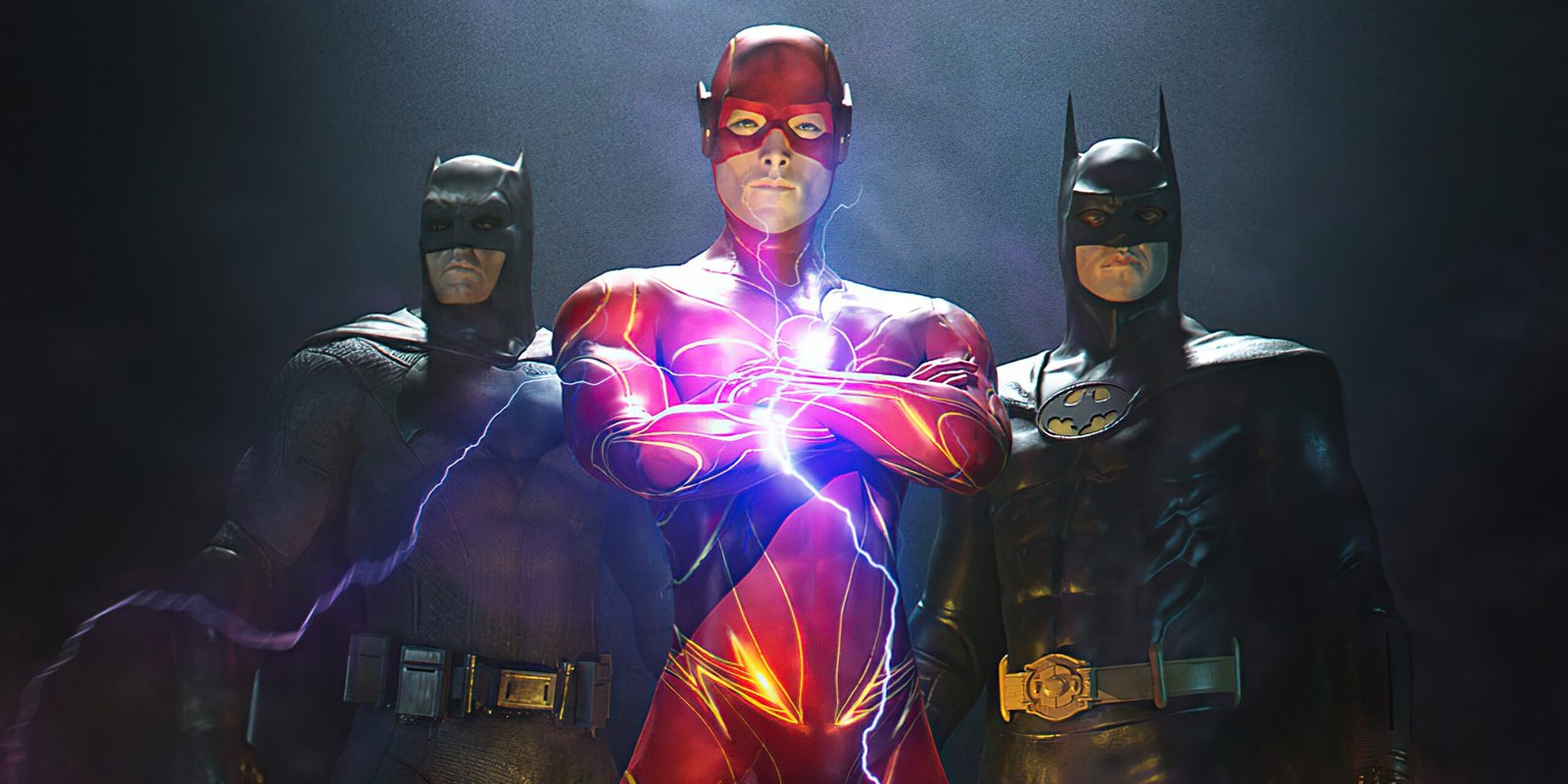 Recently, a new report claimed that Ezra Miller's Flash will meet a character from DC's past in a special cameo, replacing the film's previously shot ending. Film YouTuber Grace Randolph revealed that the Flash's ending has changed once again, with cameo appearances from Henry Cavill's Superman, Gal Gadot's Wonder Woman, Sasha Calle's Supergirl, and Michael Keaton's Batman reportedly removed.

According to Randolph, the cameo will be a former Batman who comes in at the end of the movie. She claimed that she knows who it is, but it would be uncool to reveal the whole thing. Randolph stated, "I hear that it's going to be a former Batman who cameos at the end of The Flash & could potentially stick around as the new permanent DCU Batman. Pattinson is still solo." This has sparked a lot of speculation among DC fans as to who this former Batman could be.
Reporter and Scooper Umberto Gonzalez chimed in on Twitter, confirming Randolph's claims and saying that what she had said was "true actually." This has added fuel to the fire, and fans are eagerly waiting to see who the cameo appearance will be.

Many fans are speculating that the cameo could be Christian Bale's Batman, given Randolph's comment about the former Batmans. If this turns out to be true, it would be a massive win for DC fans who have been waiting for the return of the iconic character. The Dark Knight trilogy directed by Christopher Nolan was a huge success, and the idea of seeing Christian Bale back as Batman has fans excited.
However, it's important to note that Randolph has made many claims about DC Films before, and most of them turned out to be just made-up stories. So, it's hard to trust her completely. Until the film's release, fans will have to wait and see if Randolph's claims turn out to be true or not.
There's also a new rumor that the cameo is The New Batman of DCU who is going to feature in DC's 'Brave and Bold' movie. This has added to the confusion, and fans are trying to piece together all the information to get a clearer picture. However, without an official announcement from the studio, it's impossible to say for sure.
The Flash movie is set to be a game-changer for the DC universe, with a completely new storyline and a new take on the beloved character. The film is directed by Andy Muschietti and stars Ezra Miller as the titular character, along with Kiersey Clemons, Maribel Verdú, and others. The movie promises to be an action-packed adventure, filled with twists and turns that will keep audiences on the edge of their seats.
The latest report of a special cameo in The Flash movie has fans buzzing with excitement. While Grace Randolph's claims can't be fully trusted, the confirmation from Umberto Gonzalez has added credibility to the rumors. Fans will have to wait until June 16th to see who the cameo appearance will be, and whether the Days of Christian Bale's Batman will rise again.