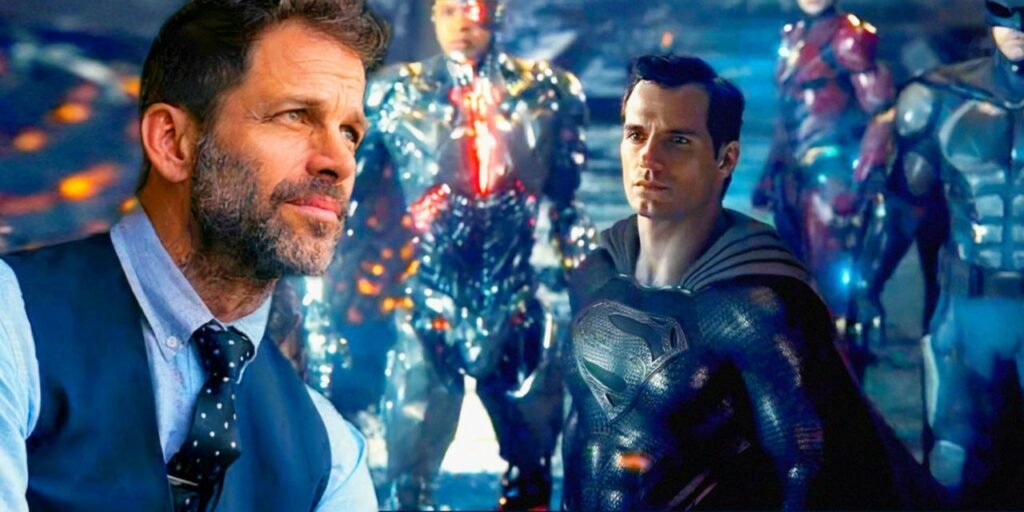 Zack Snyder, the director behind the DC Extended Universe's most controversial movies, is back in the headlines again. This time, it's because of the upcoming Justice League event that he has planned. Fans have been speculating about what the event would entail ever since Snyder announced it, and they have been eagerly waiting for any updates.
Snyder has been teasing the event on social media with cryptic messages and unreleased images of DC characters. These teasers have been driving fans wild with speculation about the possibility of the "Snyderverse" being restored. Fans of Snyder have been clamoring for a continuation of his vision of the DC universe ever since the release of Zack Snyder's Justice League.

The latest teaser from Snyder is the official Snyderverse poster, which has got fans even more excited. The poster features the Superman statue that was destroyed in Batman Vs. Superman by Doomsday being put back together or restored. This is seen as a sign that Snyder's vision for the DC universe may be coming back to life.
The poster is accompanied by a new tagline that reads "10 years of heroes. 3 epic movies. One man's vision." This tagline emphasizes Snyder's involvement in the DC Extended Universe and hints at the possibility of more movies being made under his guidance.
Snyder shared the poster on Twitter with a caption that read, "Super excited for this incredible 3-day event to benefit AFSP. Look for the link to purchase your tickets tomorrow at 8 am PDT. Thank you Warner Bros. for all your support helping to make this happen." The event is scheduled to take place from April 28-30 and will feature screenings of Snyder's most popular movies, panel discussions, and merchandise.
The most exciting part of the event is the online watch party, which Snyder has planned to coincide with the screenings. Snyder has used watch parties in the past to make significant announcements, like the announcement of the Snydercut. Fans are eagerly anticipating what Snyder has in store for them this time.
The poster has got fans excited about the upcoming Justice League event. Snyder's involvement in the DC Extended Universe has been a controversial topic, but his fans are passionate about his vision for the DC universe. The Snyderverse poster, along with the tagline and the online watch party, hint at the possibility of Snyder's vision being restored. Fans of Snyder and the DC universe will be eagerly awaiting any announcements that come out of the Justice League event.