The Man of Steel Dethroned?
Superman is known as the true leader of Metropolis, the City of Tomorrow. He has been the city's protector and symbol of hope for as long as anyone can remember. But as the Superman Family enters a new era, Superman is stepping down from this role. This news has shocked the citizens of Metropolis, who have always looked up to Superman for guidance and protection. The question on everyone's mind is: who will lead Metropolis now?
The answer to that question is John Henry and Natasha Irons, two generations of the superhero Steel. They are stepping up as the new leaders of the City of Tomorrow. In the main story of Action Comics #1051, the Irons family takes center stage. They are not only seen helping to save the day as Steel, but also celebrating the opening of Steelworks Tower, which has officially beaten out the Lexcorp Building as the tallest building in Metropolis.
John and Natasha are now standing publicly tall as themselves, leading Metropolis into a brighter future. In a passionate speech, John Henry talks about how education technology can help end some of the city's and the world's major crises. This shows that they are not just superheroes, but also innovative engineers who are ready to tackle the challenges facing the city.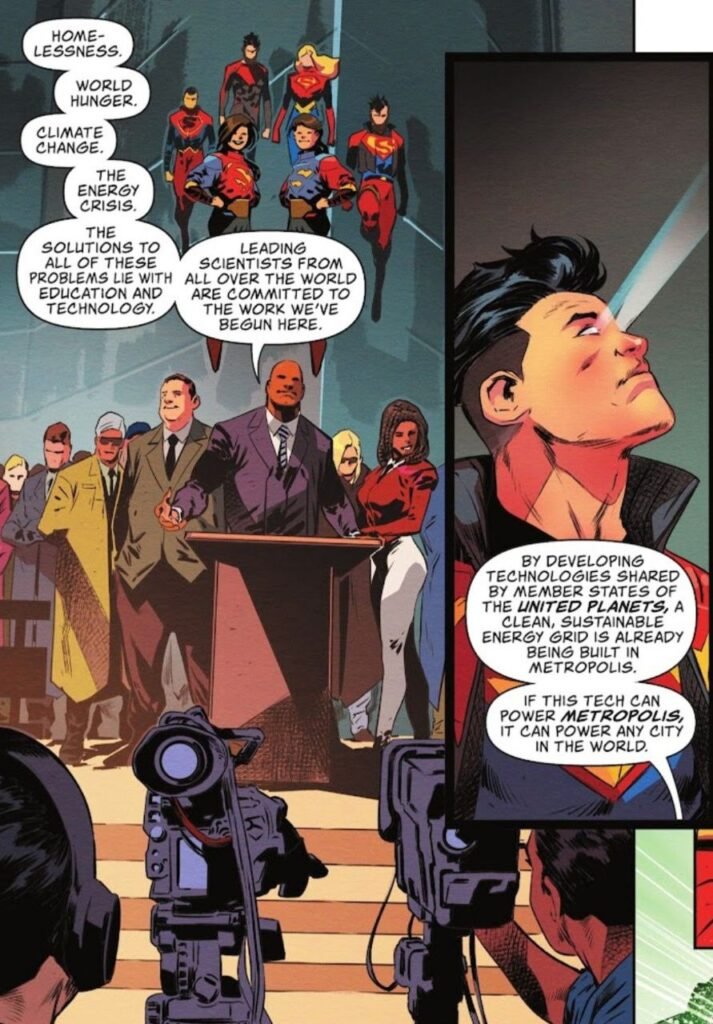 The Irons family has long been a supporter of Superman, especially after John Henry stepped up as Steel during the aftermath of the Death of Superman saga. They played significant roles in Superman's recent revolution on Warworld, and now they are once again playing major roles in Superman's new era. The Superman Family is splitting its focus among the family members, including through two back-up stories included in every issue of Action Comics.
This is an exciting time for fans of Steel and Superman. The Irons family is stepping up with Superman's hearty support. Even though Superman isn't present during the press conference celebrating the opening of Steelworks Tower, Clark Kent is there as an intrepid reporter to support Metropolis' new leaders. The scene doesn't need Superman because John and Natasha (and the extended Superman Family) can hold their own.
The Steelworks Tower doesn't fully survive the event, but the Irons family's influence over the city is clear. The Tower will surely be rebuilt as John and Natasha continue to support and uplift the people of Metropolis. Superman can now step back from the spotlight, knowing that both generations of Steel can hold their own. The citizens of Metropolis can rest easy knowing that their city is in good hands with the Irons family.