The upcoming DC film "The Flash" is set to introduce several new characters to the DC Universe, including Kara Zor-El, better known as Supergirl. Fans have been eagerly anticipating the character's big-screen debut, and with the release of a new TV spot for the film, they're getting their best look yet at the beloved Kryptonian.
The TV spot shows Supergirl floating in the air above a castle, with her eyes closed and her hair in her face. Ezra Miller's Barry Allen, aka The Flash, can be seen standing on the roof of the building, looking up at her in awe. This shot is the second full look fans have gotten of Sasha Calle as Supergirl, after her debut in the Super Bowl trailer for "The Flash" showed her flying through the air alongside Barry Allen and his Multiversal doppelganger.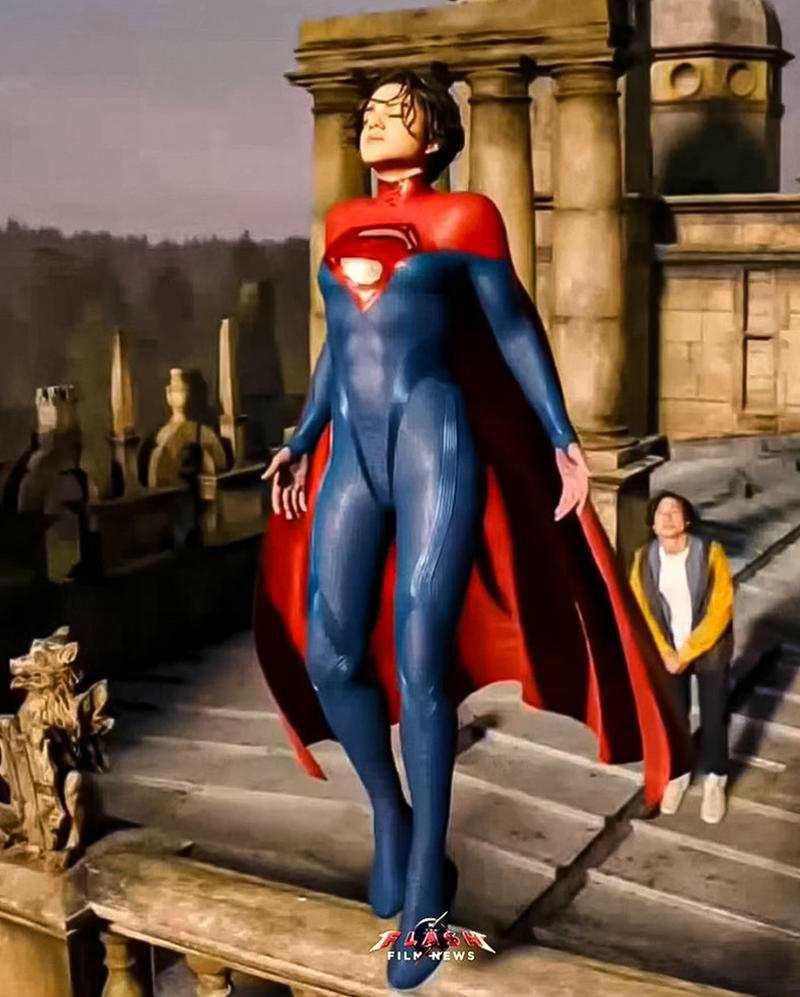 Supergirl's introduction in "The Flash" marks the heroine's first full appearance in the DC Universe before the character is re-envisioned for James Gunn's "Supergirl: Woman of Tomorrow" in the Chapter 1: Gods and Monsters slate. While Supergirl's role in the promotional material for "The Flash" has been relatively small, her appearance in the TV spot gives fans a taste of what they can expect from her character and her suit.

Sasha Calle's Supergirl has only had a few lines of dialogue in the trailers released thus far, but her costume had previously been showcased in behind-the-scenes photos from the set during shooting. With the film still several months away from release, fans can expect to see more of the Kryptonian hero before the story changes in the coming years.
"The Flash" will see Ezra Miller's Barry Allen team up with multiple versions of Batman, played by Michael Keaton and Ben Affleck, in a time-traveling adventure that will explore the concept of the Multiverse. The film is set to debut in theaters on June 16, and with each new trailer and TV spot, anticipation for the film continues to grow.