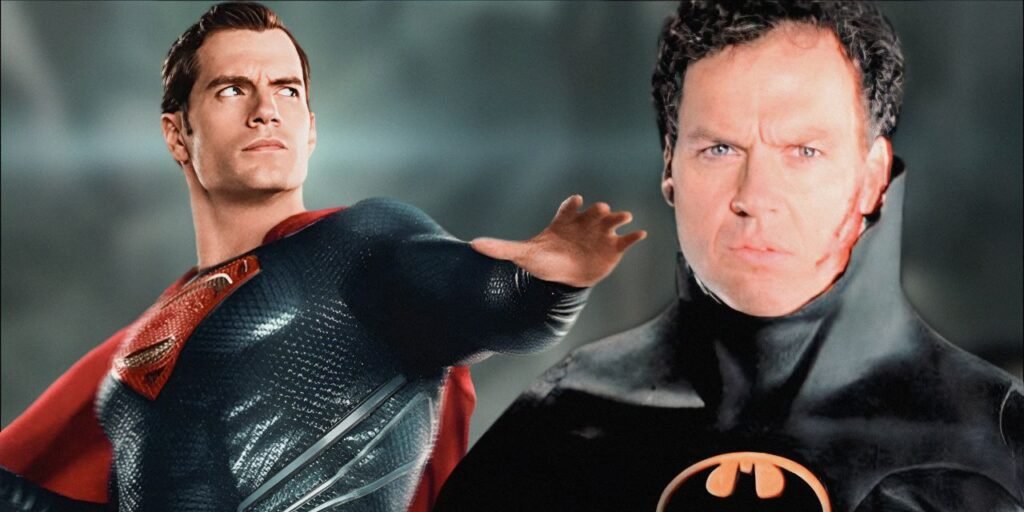 The highly anticipated release of The Flash movie is just around the corner, and fans are eagerly awaiting its arrival. To add to the excitement, Fandango has treated us to a thrilling new clip from the film that showcases Batman's search for Superman. The scene unfolds in the iconic Batcave, where two different versions of Barry Allen, played by Ezra Miller, are seen exploring the mysterious underground lair.

In this particular moment of The Flash movie, Barry Allen has discovered that he is trapped in a different universe, which explains his urgent quest to locate Superman. The clip provides a glimpse into the complex and intriguing storyline that awaits audiences. However, it's worth noting that this scene takes place before the characters find Kara Zor-El, who will be portrayed by the talented Sasha Calle.

One of the notable highlights of the Batcave in the clip is the appearance of Michael Keaton's Bruce Wayne, reprising his iconic role as Batman. As he arrives in the Batcave, fans are treated to a sight of Keaton's updated Batwing. Merchandise related to The Flash movie has unveiled that this version is referred to as the "Ultimate Batwing," although it remains to be seen if the name will be explicitly mentioned in the film. It's fascinating to observe the advancements in technology that Keaton's Batman has made since his earlier days as the caped crusader. The new Batwing undoubtedly adds a layer of excitement to the film and showcases the evolution of the character's arsenal.
Interestingly, while the Batwing has received a modern update, the beloved Batmobile has remained relatively unchanged. This decision likely stems from a desire to preserve a sense of nostalgia and pay homage to the iconic vehicle that has become synonymous with Batman over the years. Seeing the Batmobile alongside the futuristic Batwing creates a captivating visual dichotomy, showcasing the evolution of technology in Batman's world.
With The Flash movie set to release in just a few weeks, fans are counting down the days until they can witness this thrilling chapter in the DCEU. The clip featuring Batman's search for Superman in the Batcave offers a tantalizing glimpse into the film's exciting narrative and the interplay between different versions of beloved characters. As the story unfolds, audiences can look forward to an action-packed adventure that seamlessly blends nostalgia with cutting-edge visuals. So fasten your seatbelts, DC fans, as The Flash movie promises to be an electrifying journey through multiple universes and an exploration of the enduring legacy of iconic superheroes.
Stay tuned for the latest updates on DCU's upcoming projects, and subscribe to DC Updates' YouTube channel.