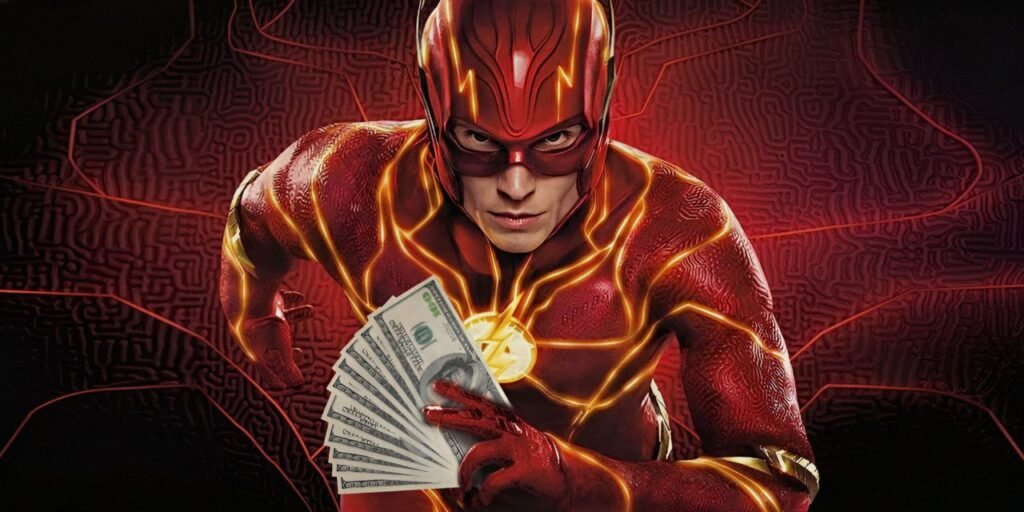 The much-anticipated superhero film, "The Flash," has raced into theaters and left a blazing trail at the North American box office. According to the latest reports, the DC blockbuster has amassed an impressive $60 million in just three days since its release on June 16th.

Initial projections had estimated the three-day box office collection for "The Flash" to fall within the range of $70 million to $75 million. While the film didn't quite reach those heights, there is still hope that it will surpass the $70 million mark within four days, taking advantage of the Juneteenth Monday holiday, a federal holiday celebrated on June 19th.

Directed by Andy Muschietti, "The Flash" has captivated audiences with its thrilling storyline and electrifying performances. Starring a talented ensemble cast led by Ezra Miller, Michael Keaton, Sasha Calle and many more, the movie has lived up to its hype, attracting fans of all ages and superhero enthusiasts alike.
The film's impressive weekend collection is a testament to the enduring popularity of the superhero genre, as well as the devoted fan base of the Scarlet Speedster. "The Flash" has not only garnered positive reviews from critics, but it has also resonated with audiences, driving them to theaters in significant numbers.
With its stunning visuals and a compelling narrative, "The Flash" has managed to create a buzz that is resonating across the entertainment industry. DC fans have been eagerly awaiting the film's release, and the weekend box office collection figures show just how excited they were to witness the Fastest Man Alive on the big screen.
As the film heads into the extended holiday weekend, expectations remain high for "The Flash" to continue its box office dominance. With the Juneteenth Monday holiday providing an additional opportunity for moviegoers to catch the film, there is a strong possibility that the overall collection could reach the projected $70 million mark.
As the success of "The Flash" unfolds, fans and industry experts eagerly await to see how the film will perform in the coming days and weeks. With its stellar cast, thrilling action sequences, and a captivating story, it seems that "The Flash" is on track to become one of the standout superhero films of the year.
So, fasten your seatbelts and prepare for an exhilarating ride with "The Flash" as it continues to race in the box office.