The DC Universe is a vast and complicated world that has seen many iterations in film and television. While the DCEU has been the primary focus of Warner Bros. Pictures in recent years, the studio is still working on developing other properties in the DC Universe. One such project is the Joker franchise, which is moving forward with a sequel titled Joker: Folie à Deux.

The film will continue to explore the life of Arthur Fleck, who is played by Joaquin Phoenix. Todd Phillips, who directed the first installment, is back in the director's chair for Joker: Folie à Deux. The movie is set to hit theaters in 2024, with filming having officially begun in December 2022 and expected to continue for a few more months.

One of the most exciting aspects of the upcoming film is the introduction of Harley Quinn, played by Lady Gaga. To celebrate Valentine's Day, Phillips shared a first look at Gaga as Harley from Joker: Folie à Deux. In the photo, she is being confronted by Phoenix's Joker, presumably somewhere in Arkham Asylum.
 

 

 

View this post on Instagram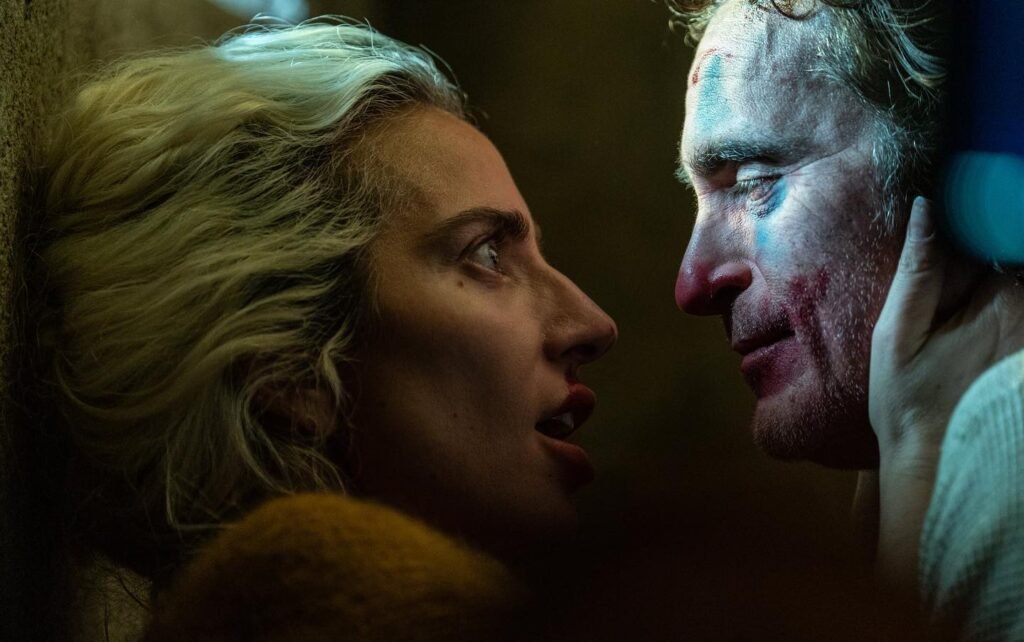 As an Elseworlds take on the DC icon, Gaga's Harley will undoubtedly draw comparisons to Margot Robbie's version of the character in the DCEU. However, there are significant differences between the two. For one, Joker: Folie à Deux will be a musical, psychological adventure, which is a first for a comic book movie. The popular theory is that the title, which relates to a mental disorder, will serve as the cause of the musical setting. It's possible the movie will be heavily from Harley's point of view, given the translation of the title.
Another significant difference between Gaga's Harley and Robbie's version is the time period the Joker franchise is set in. Gaga's Harley will be removed from the fantastical elements that Robbie's version had in the DCEU. This is an incarnation of Harley that has never had any history with the Suicide Squad or the Birds of Prey, and with Batman not around in this universe, this particular Harley and Joker story will be significantly different.
With the DC Universe being created as a new main continuity, Joker: Folie à Deux shows why Elseworlds projects will still be something to look forward to. The fact that the film will be a musical is an exciting new direction for comic book movies, and Gaga's version of Harley promises to be a unique and compelling interpretation of the character.
As principal photography continues, more will be revealed about Gaga's version of Harley. However, based on what is already known about her in Joker: Folie à Deux, audiences will have a lot to look forward to with this new interpretation of Harley. Joker: Folie à Deux will offer a fresh take on the DC Universe and is shaping up to be one of the most anticipated comic book movies of the year.