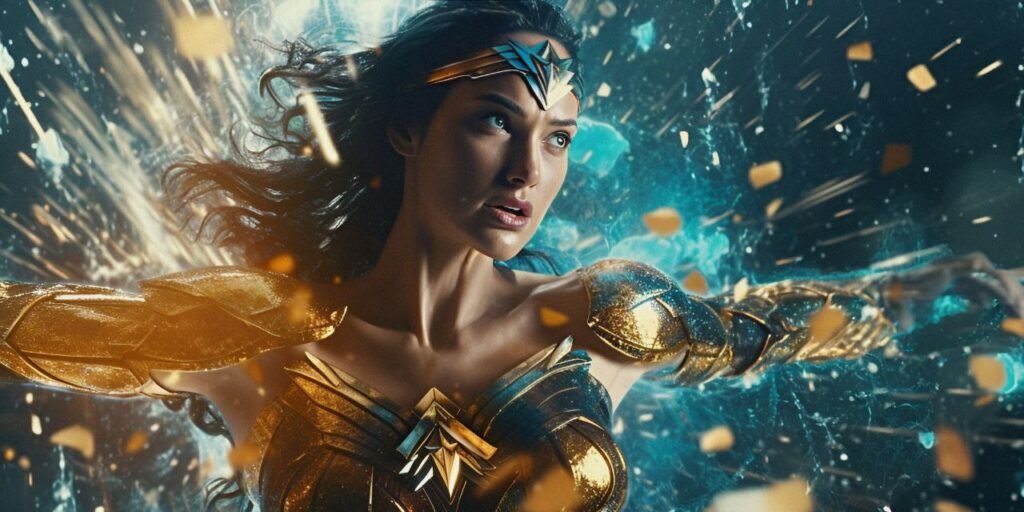 In a surprising turn of events, it appears that the upcoming DC Max prequel series, "Paradise Lost," is poised to reimagine the origin story of the iconic superhero, Wonder Woman. According to reliable insider CanWeGetSomeToast on X (formerly Twitter), the forthcoming series is set to deviate from the established narrative presented in Patty Jenkins' 2017 film, "Wonder Woman." This revelation has sparked intense speculation and discussion within the comic book community.

The speculation about this change stems from a post made by CanWeGetSomeToast, accompanied by the cover of the celebrated Black Label graphic novel series, "Wonder Woman Historia: The Amazons." This has led many to believe that the creators of "Paradise Lost" might draw inspiration from the critically acclaimed narrative found within "Wonder Woman Historia: The Amazons." The graphic novel has been described as a "Homeric epic of the lost history of the Amazons and Queen Hippolyta's rise to power."

CanWeGetSomeToast's tweet reads: "The MAX prequel show, #ParadiseLost, will change Gal Gadot's #WonderWoman origins from Patty Jenkins' first film."
"Paradise Lost" was among the ten projects unveiled earlier in the year by DC Studios heads James Gunn and Peter Safran. The duo described the impending prequel series as a saga akin to "Game of Thrones," delving into Themyscira's intricate tapestry of darkness, drama, and political intrigue. This provides an exciting new direction for the Themysciran society, populated entirely by women. It's important to note that while the show might diverge from the existing origin story, it is set to take place before the birth of Wonder Woman. The differences could likely center on the portrayal of Themyscira itself and its formidable Amazons.
Adding to the intrigue, reports from December 2022 indicated the cancellation of Wonder Woman 3. Despite actress Gal Gadot's recent affirmations that the third installment was still in the works, insiders suggest the project is no longer in active development. Gunn's statement that Wonder Woman will make an appearance in the rebooted DC Universe timeline within the next three years has further fueled speculation. However, whether Gadot will reprise her role or the studio will opt for a new portrayal, similar to the approach taken with Superman in the upcoming film "Superman: Legacy," remains unknown.
As the anticipation builds for "Paradise Lost," fans and enthusiasts of the DC Extended Universe eagerly await more details about the reimagining of Wonder Woman's origin story. The series promises to breathe new life into the Themysciran realm while shedding light on untold tales of political intrigue, power struggles, and the enigmatic origins of this beloved superheroine.