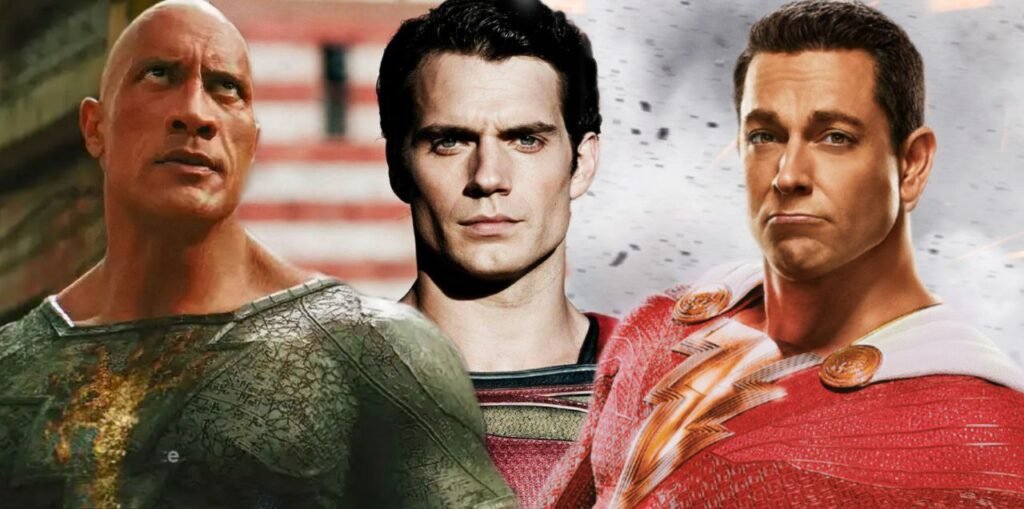 The DC Universe has been a mixed bag of success and disappointment, with some films hitting the mark and others falling short. Unfortunately, it seems like the latest entries in the franchise, Shazam! Fury of the Gods and Black Adam, have not been able to live up to expectations, with disappointing box office numbers and behind-the-scenes drama.
According to recent reports from The Wrap, Dwayne "The Rock" Johnson, who plays the titular character in Black Adam, has been causing some issues for the production of Shazam! Fury of the Gods. Apparently, Johnson attempted to restructure the DCEU to center around himself and Henry Cavill's Superman, which led to a disagreement with the filmmakers behind Shazam!.
This report by The Wrap was confirmed by Shazam! star Zachery Levi in his Instagram story.
In addition to this, Johnson reportedly denied access to Black Adam characters appearing in the Shazam! sequel. This led to director David F. Sandberg having to make a last-minute decision to add Emilia Hartcourt and John Economos to the post-credits scene instead of Aldis Hodge's Hawkman.

All of these behind-the-scenes issues seem to have taken a toll on the box office performance of both films. Black Adam, which was released in October 2022, received mixed reviews from critics and only made around $392 million worldwide on a reported budget of $200 million. Shazam! Fury of the Gods, which was released last week, has similarly received mixed reviews and is experiencing a disappointing performance at the worldwide box office.
It's unclear what this means for the future of the Black Adam/Shazam! in the DC Universe. DC Studios Co-CEO James Gunn has already made it clear that they will not continue the Black Adam story forward in the Chapter one of the rebooted franchise. However, there is still hope for the future of the Shazam! franchise, with reports suggesting that a third film is in the works.
Overall, it's a disappointing turn of events for both films and the DC Universe as a whole. It's unclear whether the behind-the-scenes drama was the sole reason for the box office underperformance, but it certainly didn't help matters. Hopefully, DC Studios can regroup and come up with a new plan for the future of the franchise that satisfies both fans and filmmakers alike.