'Zack Snyder is the blueprint' is the viral phrase that gets trending whole over social media platform.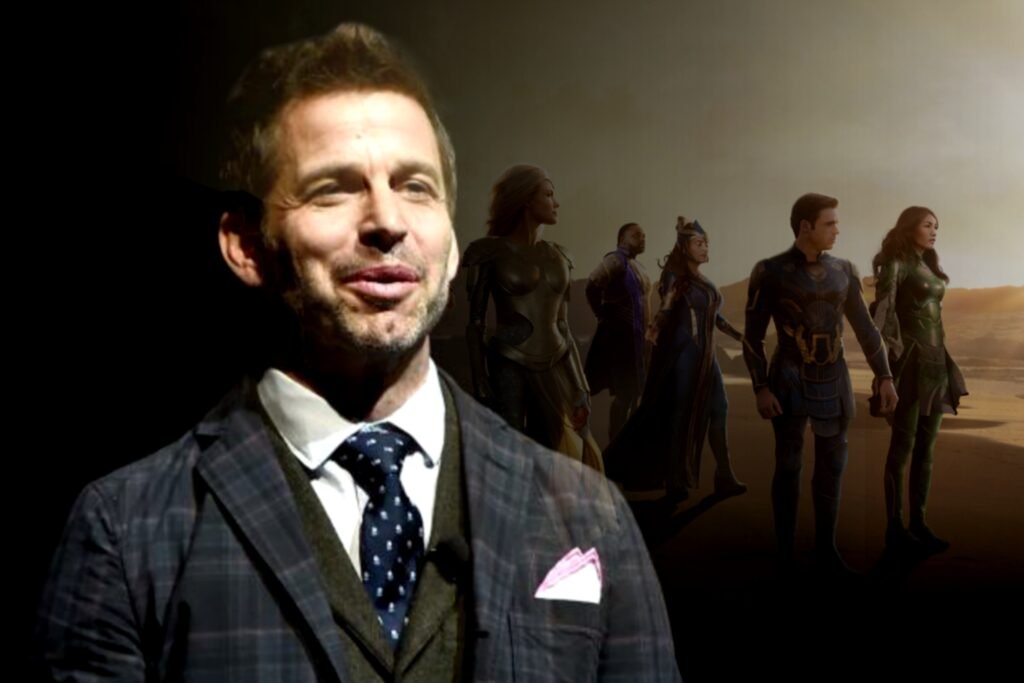 Chloe Zhao director of Eternals cited regarding her inspiration of Zack Snyder over Eternals direction hits the trending list recently. Even the director fans also declared that he have paved the way for Western myth and the superhero genre. Award winning filmmaker Chloe Zhao described in her interview regarding her inspiration of creation of Eternals as:
Of all modern interpretations of Superman, this is Zack Snyder's with Man of Steel which inspired me the most because he approached this myth in an authentic and very real way. I remember thinking it was Superman by Terrence Malick when I saw the trailer. This film left a strong impression on me. But Ikaris is of course our own take on Superman.
The director's fans regiment itself raised the Zhaos quote to next level, arguing that Zack Snyder created the blueprint for superhero movies. It's an undoubtful statement that he is the director of superheroes. He definitely showed an inspiring path and played a significant portion in his filmography made up of comic book movies.
Though the DCEU films Man of Steel and Batman v Superman: Dawn of Justice were largely panned by critics, the Snyder-inspired MCU film Eternals is the first movie to be ranked as rotten by Rotten Tomatoes in the franchise.
It is undeniable to say that Zack Snyder has a passionate, zealous fans following able to bring the Zack Snyder cut of Justice League into existence through determination. Zack Snyder's Justice League was highly praised by fans and critics. It also smashed Blu-ray and DVD sales along with excellent streaming records.
#RestoreTheSnyderVerse still continues to make DCEU again. However some other believes this had already restored.
Eternals now plays in theatres and Zack Snyder's Justice League and Man of Steel are available to stream on HBO Max alongside other DCEU entries like Shazam!, Joss Whedon's Justice League, Wonder Woman 1984, Suicide Squad and Birds of Prey (and the Fantabulous Emancipation of One Harley Quinn).
Let's #RestoreTheSnyderverse. Stay tune for all the latest updates on all of DC's upcoming projects. You can also subscribe to DC Updates' YouTube channel for more video content in the future!